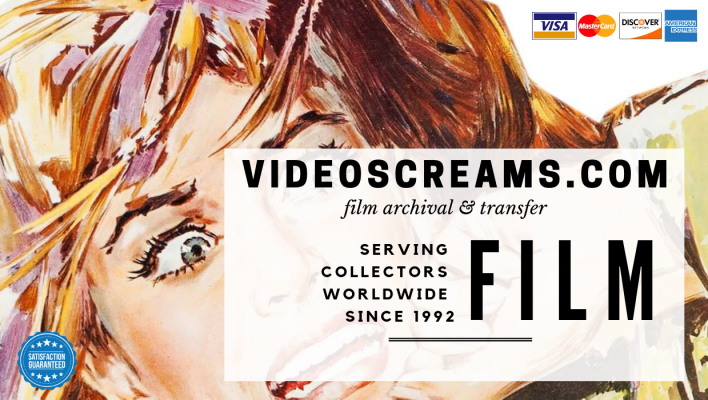 ---
HOME | SECURE ORDER FORMS | ONLINE SPECIALS | CATALOGUE | NEW ARRIVALS | CUSTOMER SERVICE | PRICING & ORDERING INFO
---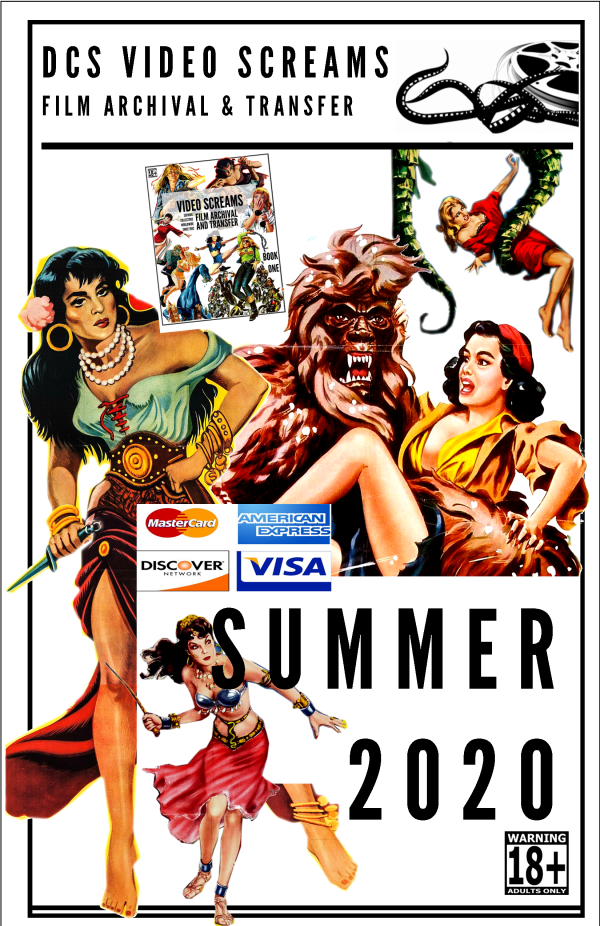 SUMMER 2020 UPDATE
BA= Color Box Art Available for an additional $3.00
FL= Film is in Foreign Language
Lbx= Letterboxed or Widescreen format
Subs= Film is subtitled
aka= Also Known As (alternate titles)

22860000
22860000
(`@`````````
266
263
5
110185200
110185200
APOCALYPTIC FILMS
5707 Lipton Cockton in the Shadow of Sodoma (95) Cyber-punk detective Lipton Cockton, navigating through a world that has barely survived a catastrophe, is a cross between Harrison Ford in 'Blade Runner' and Tim Curry in 'The Rocky Horror Picture Show'. The year is 2037, and people are mysteriously exploding. The main clue is the white halter dress worn by Marilyn Monroe in the subway vent scene from 'The Seven Year Itch'. Yea. The world is a crumbling ghetto mired in environmental and economic crisis. Lipton discovers that the problem is not some madman, but the system itself. Lipton Cockton also comes into contact with his inner self. A bizarre, trashy, sometimes perverted Finnish science fiction, a collage of feverish narration, cheap special effects, dark humor, and wild magnificent colors. In Finnish language and with English subtitles. BA
5757 Zero Years, The (05) Four women in a totalitarian future, barren, under surveillance and toxic control, are serving their time in a government run brothel, as used and abused sex toys. We are under a global dictatorship. Because of deadlock and no solutions to anything, our beautiful heroines have chosen a life of hell over a life of suppressed freedom. 'I love my bonds and torment, they are better than the unknown horror of the outside'. one says. Surrender. This is a Greek film and these women are Greek bombshells, gorgeous each one. The entire focus is on the women, and how they respond to one another in this world they have chosen to embrace. The blonde enjoys being smacked. Ultimately, dark and weird. A female indulgence. With English subtitles. BA

BIKERS, BITCHES AND BABES
5674 Blow the Night (83) aka: Blow the Night! Yoru o buttobase Starring actual Yanki gang members as many of the main characters. It begins with a fifteen-year-old trouble maker who finds herself in a regional city in rural Japan and is faced with a local Yanki gang at her new school. Adjusting, she finds her place, and, her shaved eyebrows, long Sukeban skirt, red permed hair and general bad ass attitude, fitting her in with the young Bosozoku bikers. But there is another half to the film, that takes place over a period of 24 hours, as things escalate from simple trash talking and teenage rebellion, to an all in riot where the students proceed to beat the shit out of the teachers and the cops have to be called in. Yowza! In Japanese language and with English subtitles. LBX
5777 Stray Cat Rock: Machine Animal (70) aka: Nora-neko rokku: Mashin animaru Maya (Meiko Kaji) and her girl gang hang around the city of Yokahama, while being on amicable terms with a tough biker gang known as 'Dragon' who deal in drugs. The girls help move some LSD. Since one of the guy's is a war deserter, things go awry. Nice sidecar motorcycle/moped chase through various locations in the city both indoor and outdoor, psychedelic acid trips, dazzling colors etc. Far Out Japan entry. LBX and with English subtitles BA
CLASSIC HORROR FILMS, SCI-FI AND MORE
5836 Catman of Paris, The (46) aka: La bestia de París Poverty Row 'Werewolf of London' type. In Paris of 1896, a killer is loose. But is it a man or a monster that is responsible? The cat man is a were-creature and part of the fun is trying to figure out who the shape-shifter is. The make-up is good, but this one never really took hold with classic horror fans. I would put it up there with 'The Undying Monster' or 'Shewolf of London'. Great title, but the film a bit lacking. BA
5838 Dr. Jekyll and Mr. Hyde (55) Michael Rennie stars in this made for television bare bones production (Climax! TV Series) that has distinguished players and style despite the low production cost. Goes the route of less is more with the make-up, unwisely since the best version still to this day is the Pre-Code Frederic March version with excellent make-up. Still, Michael Rennie always has presence, and his co-star Cedric Hardwicke adds even more stage cred. Runs under an hour.
5806 Her Favorite Patient (45) aka: Bedside Manner When a macho man pilot (John Carroll) is treated by a pretty female doctor (Ruth Hussey) who was supposed to go to another city to work, the men plot to keep her around so she can be with said pilot romantically. Complications ensue. Whimsical. Despite her name, Ruth Hussey was married to one man from 1942 to 2002. She herself died in 2005 at age 93 in California. BA
5839 Hideous Sun Demon, The (58) aka: Blood on His Lips Dr. Gilbert McKenna (Robert Clarke) is exposed to radioactive isotopes which cause him to change into a lizard monster when he is exposed to the rays of the sun. Notorious, but great stuff for kids to see in the theaters in 1958. Let's not write 68 paragraphs on the bloopers, just enjoy it for what it is. A well-paced and exciting, cool 50's monster movie. With the rat squeeze scene and the trailer for the film! BA
5903 I Was a Teenage Werewolf (57) Michael Landon stars as angry teen Tony Rivers who is transformed into a drooling, snarling werewolf by a hypnotherapist's (Whit Bissell) experimental serum. There are a couple of effective werewolf kill scenes, and memorable werewolf make-up. Throw in some saucy 50's starlets.... + I Was a Teenage Frankenstein (57) First the trailer (which includes some color) followed by the film. Grislier than the werewolf film, this one has some gnarly make-up for the muscle-guy monster (Gary Conway, who would reappear with the monster make-up in 'How to Make a Monster'), the head in the birdcage sequence, and the color sequence at the end of the film. Both films, one DVD-R and no VHS BA
5810 Indiscreet (31) When a miserable reminder no account from her past shows up, a young woman (Gloria Swanson) finds her new relationship with a man, who knows nothing of her past, is jeopardized. This former flame has taken up with her sister. It's a musical. It's a comedy. It's a time capsule. Swanson, a huge silent star, would star in the brilliant 'Sunset Blvd.' in 1950, a film about a fading movie star who has gone slightly mad. BA
5747 Invisible Man Travels Through the City (33) aka: Ein Unsichtbarer geht durch die Stadt Germany's answer to H.G. Wells! A taxi driver finds an odd device in the back seat of his cab that gives him the ability to make himself invisible. But his friend, seeing opportunities this contraption offers, plans to use it criminally to steal money. I mean, what would you do? The usual invisible antics ensue, but in a fairly original way seeing as this is 1933! Crime fantasy with English subtitles.
5807 Lady Refuses, The (31) aka: A Lady for Hire Sir Gerald is not pleased with his son Russell when he hooks up with a gold digger (Margaret Livingston). Sir Gerald hires a pretty street girl named June (Betty Compson) dresses her in high fashion and sets her to luring her son away from his boozing (and the gold digger!). Russell falls in love with June, but June falls in love with Sir Gerald. A Pre-Code mess. BA
5809 Lady Says No, The (51) A woman (Joan Caulfield) writes a best-seller about the dangers of men. Enter one suave globetrotting photographer who is assigned to profile this would be feminist. He tries like hell to nail her. But the lady says no. And meddles in the affairs of others as well. But her resolve weakens.....and soon she will be a woman that says YES! As they all should (well, if only) . Nice fantasy dream sequences. One has Caulfield dressed like jungle girl, Sheena. BA
5802 Lost Atlantis (21) aka: L'Atlantida aka: Missing Husbands French soldiers stationed in colonial Algeria on the cusp of WW1 get lost in the desert, and find themselves in the lost kingdom of Atlantis. Atlantis has survived the great flood 9,000 years before, and now is an oasis smack dab in the middle of the Sahara desert. The Queen of Atlantis collects and discards husbands as it strikes her fancy. A true tale of adventure in the style of Jules Verne (but from the Pierre Benoit novel). This is the first adaptation. English subtitles BA
5805 Money Means Nothing (34) At a rundown New York roadhouse, a wealthy socialite (Gloria Shea) and a down on his luck Brooklyn man (Wallace Ford) meet, fall in love, and marry (against her families wishes). She finds herself in a crude world to which she is not accustomed. A million dollar wife and a $30 dollar job, and what happened when he lost that job! Poverty Row fun and also starring Edgar Kennedy. I like it when the girl gets kicked right in the ass!
5808 Slightly Honorable (39) A corrupt newspaper publisher (is there another kind?) played by Edward Arnold, is the principal target for a reform attorney (Pat O'Brien). When Arnold's mistress (Claire Dodd) is murdered, the attorney is framed as the killer (or at least they suspect), although he perceives himself as 'slightly honorable'. With help from his sassy secretary.... Also with Ruth Terry and Eve Arden.

DINOSAURS, LOST LANDS, SWORD AND SANDAL, PEPLUM AND FANTASY FILMS
5671 8th Voyage of Sinbad, The (89) Monster fantasy from Hungary! Charting new territory, this eighth voyage is about the journey inside the human soul. The war of good and evil between the opposing sides of Djinns. Sinbad encounters monsters and armies of evil, a flying ghost ship, snake monsters, flying soldiers of hell, bug-shaped flying vessels and more. LBX and with English subtitles.
5877 Accumulator 1 (94) aka: Akumulátor 1 Jaw-dropping science fiction from the Czech Republic. Weird but excellently executed tale of alternate universe mayhem. If you appear on television (stay with me here), your image is recorded, another person, who is also you in a parallel television world, needs energy to live. Every time you watch television, the other you drains your life force. If you do not watch, you acquire a telepathic type energy. To survive, you must carry a universal remote, everywhere you go, so as to turn off any televisions that are playing. If you fail, you die, the television eats your life force. And it's funny! Watch the remote save the rat from certain death. Nudity from hot chicks and includes some smoking hot whores. In Czech with English subtitles and LBX BA
5813 Adventurer of Seville, The (54) aka: Aventuras del barbero de Sevilla Bandits capture a singing barber named 'Figaro' to use him to lure people so they can rob them. To escape justice, Figaro joins the army, and who else, the bandits! Shipped to Puerto Rico they fight pirates and return to Spain as heroes! Colorful musical action comedy. Of the cast the most notable being Danielle Godet who would go on to a lengthy career, even working for Jess Franco in the essential 'Lovers of Devil's Island'. This film has no subtitles, no English FL BA
5843 Adventures of Ultraman, The (81) aka: Ultraman Jonias The Starlord Barock has command of all the evil powers of the universe. Ultraman must use the Ultramind, the force of the universe of man, to defeat Barock and his evil monster minions. But Barock has captured Mentor, the keeper of Ultramind and the common life force of the planet Ultara. Ultraman has his work cut out for him. If Ultraman was a woman would that make him 'Ultramam'? (animated) BA
5842 Alphaville (65) aka: Alphaville, une étrange aventure de Lemmy Caution In the somewhere in time future, secret agent Lemmy Caution (Eddie Constantine) travels to the dystopian Alphaville, posing as a journalist, in search of a missing person. In Alphaville, people are tranquilized, love is no more. The system and the people are under the spell of a super computer, run by the Orwellian tyrannical Dr. Vonbraun. Lemmy Caution's real mission? Destroy the Dictatorship that is Alphaville! Done in a film noir style. English language dubbed BA
5673 Aniara (60) Aniara is a spaceship, transporting humans to their new home after Earth is pretty much ruined. But an asteroid intervenes, throwing Aniara and it's cargo of colonists off course, out of the solar system, and into a struggle for survival. Interesting science fiction from Sweden with stark stagy sets. But what sets it apart from all others... it's a musical! The colonists look like an army of goofy Michael Myers 'Dr. Evil' guys (well, at least half of them). Based on a poem, the story unfolds in opera, some ballet even, I can only imagine seeing this as a play in Sweden in 1960. How amazing would that have been? Like being on another planet? Exactly. 'From the stars embittered stings... ' Indeed. Swedish with English subtitles
5846 Archer: Fugitive from the Empire, The (81) aka: El arquero y la hechicera Sword and sorcery fun that looks like maybe a pilot for a show that was not picked up. Snake-men, monsters, silly dialogue, outdoor action, plenty of animals... Pretty cool sword and sorcery that actually pre-dates 'Conan' and 'Beastmaster'. So the hero Toran (Lane Caudell) is given his mentor's bow (the Heartbow), or rather, the magical bow chooses him! It fires explosive arrows, but only through the chosen one who wields it, in this case, Toran! Last of a nomadic tribe, wiped out by the Draikian Empire's forces. Also with Kabir (Sandokan) Bedi as Gar, Belinda Bauer as Estra, George Kennedy and Richard Moll. BA
5844 Ator, the Fighting Eagle (82) aka: Ator l'invincibile Low budget barbarian film with Miles O'Keeffe as 'Ator' and directed by Joe D'Amato. Ator has a bear sidekick, (and there is a sword swinging heroine) engages in some sword battles with enemies, the evil Dakkar and his Spider Cult, and watch out for the undead army in the fog (oh, and a Giant Spider!)! Ator is in love with his sister Roon (Sabrina Siani, and if you saw her, you would be too) but he is adopted so it is okay, right? Dakar was a real guy, a former wrestler, in a few dozen movies mostly in the catalog. Laura Gemser is 'Indun'. Also with Ritza Brown and Edmund Purdom. BA
5845 Atragon (63) aka: Kaitei gunkan The Muan's are a race of people from the legendary continent Mu (sort of a Japanese Atlantis) that sank 12,000 years ago in the Pacific. They are rising, and plan world domination. The star of the movie is the outrageously cool-looking flying battleship/submarine that's armed to the teeth. We also get fast-paced action, massive destruction and a giant monster for good measure! Another excellent special effects film from Toho! English Dubbed LBX BA
5841 Aurora Encounter, The (86) aka: Le cristal de l'espace The plot of this movie is based on a supposed U.F.O. crash in Aurora, Texas in 1897. When a tiny man (Mickey Hayes) falls out of the sky the townsfolk are terrified, and the children are intrigued. Unable to speak and harmless, he meets an old hermit (Jack Elam) who is also an outcast, and a strange friendship begins between the two. Featured as a children's film, but kind of dark. That is good, everything is not rainbows and butterflies. Mickey Hayes was 14 when this was filmed. He had an aging disease known as 'Progeria', which makes you age 4 to 5 times faster than everybody else. The Make a Wish Foundation granted him a win, he wanted to be a movie star. Well, he was. Also stars Dottie West, Charles B. Pierce as the Preacher, and George (Spanky) McFarland as the Governor. The rare genetic disease did poor Mickey Hayes in. He died at age 20 in 1992 in the same town in Texas where he was born. BA
5880 Before the End of the World (96) aka: Prin to telos tou kosmou A mind-twister from Greece. The universe is a unified and indivisible entity with no independent parts. One of the laws that forms it's framework is that of compensation. If some occurrence or action on any sort of organizational level disrupts the absolute, then compensatory mechanisms are activated to re-establish the balance in the section this action happened. The 'Law' activated in the form of 'Pressures' on a group of scientists that endanger not only their minds, and their very lives..... Slightly LBX and with English subtitles.
5766 Birth of Japan, The (59) aka: The Three Treasures aka: Nippon tanjô An epic about the birth of Japan and the origin of the Earth. The Japanese equivalent of 'The Ten Commandments'. Or is it closer to 'Sinbad'? I am sure Harryhausen saw this. Watch 'Jason and the Argonauts' and tell me he didn't. The film starts with the gods creating the earth. Then the story turns to the hero protagonist, played by Mifune Toshiro. He is a prince, who is accused of a crime he did not do, and sets out on a journey to prove himself, encountering a number of monsters along the way. Insane set designs and miniatures, monsters from Toho Studios, epic battle, erupting volcanoes and lava swallowing people as they run, collapsing land, floods gobbling up more people... and more. Three hours long! DVD-R only LBX and with English subtitles. BA
5678 Challenge of the Gladiator (65) aka: Il gladiatore che sfidň l'impero Spartacus (Peter Lupus aka: Rock Stevens), Romans trying to invade Thrace, a corrupt senator who hires a gladiator that looks like Nero... The senator has plans to usurp Nero with the look-a-like, and he is also after the treasure on Thrace, that Spartacus has tucked away in a hidden cave. Complications as Spartacus falls for the Senator's hot daughter (Gloria Milland). Of course, an obligatory torture scene! Listed before, this is an upgrade! LBX, and longer than the last print. The movie is dubbed into English, but there are a few scenes in Italian language. BA
5855 Chariots of the Gods (70) aka: Erinnerungen an die Zukunft The modern mysteries of the world like the pyramids of Egypt and Mexico, cave drawings and Easter Island statues and more. Why are they here (or there) and who put them in place? Was it aliens from outer space? Will they return? Well, if they do, and after I've observed what a mess we humans have made of getting along on planet earth, I welcome my alien overlords! One of the first successful mainstream speculative type films. Pissed off Christians in 1970 and churches opposed it, as if it were a heavy metal concert or something. Documentary based on the book by Erich Von Daniken BA
5873 Gypsy Fury (49) aka: The Wind is My Lover aka: Singoalla When Knight Erland marries gypsy Gingoalla (Viveca Lindfors) he abandons his former life of prestige. The thieving gypsies have stolen treasure and they want the couple to help them avoid detection. But when a former suitor of Gingoalla convinces Knight Erland that she has betrayed him, Erland goes back to his castle. Ten years later, the son of Erland and Gingoalla's brief union shows up to the castle, wanting the family to unite. Tragedy will follow and no happy ending here for anybody. Hot gypsy Gingoalla was played by Viveca Lindfors, she was 'Aunt Bedelia; in 'Creepshow' over thirty years later. 'I Want My Cake! It's Father's Day!'. F.L. BA
5887 Hercules, Prisoner of Evil (64) aka: Ursus, the Terror of Kirghiz aka: Ursus, il terrore dei kirghisi Legendary strongman Hercules (Reg Park) battles evil sorceress Amiko (Mireille Granelli), who transforms men into vicious and hideous werewolf beasts (well, actually half-naked guys covered in yak-hair).. (listed in part one of the catalog page 96 with subtitles.) This is the same nice LBX version of the film, but is English language dubbed with no subtitles. Dubbed English exactly as you remember it! BA
5840 Latitude Zero (69) aka: Ido zero daisakusen A 200 year old man (Joseph Cotton) in a fancy Captain Nemo-like submarine rescues a journalist (Richard Jaeckal) and takes him to his deep-sea utopia where nobody ages. But another 200 year old man (who is also a mad scientist) (Caesar Romero) has been busy creating mutants and monsters, which he unleashes in order to rule the world. Quite simply one of the best Toho films that does not have 'Godzilla' in the title. The monsters and special effects rule! Well sure, kind of silly, but fun! Also with Patricia Medina and more, including a whole lot of Japanese people of course! LBX English Dubbed BA
5846 Lorca and the Outlaws (84) aka: Starship Original tag-line: 'In 2084, all who oppose the system must die or become outlaws'. Deep in outer space, resistance movement computer kids rise against a robot army who are controlled by the evil commander of their colony. They reprogram some robots to help them in the fight. A brutal hunter ('Toecutter' from the original 'Mad Max Hugh Keays-Byrne) with killer robots is dispatched to stop the resistance. Australian science fiction, trying to hitch a ride on the films of the era with 'Star..whatever' in the title. Everybody hated it, but did the same people sit through the second half of 'Return of the Jedi' the previous year? The singer in the club is Peter Gabriel. BA
5861 Lost Continent (51) aka: Il continente scomparso In the South Pacific, an atomic rocket is lost. Sent to find it, a team that crash lands on an uncharted island. They climb up the rocks (and climb) finally reaching a plateau where dinosaurs and wild humans live. Pretty good table-top miniatures and stop-motion dinosaurs, although not of the Harryhausen level. Triceratops, brontosaurus... The settings are atmospheric and misty. Acquanetta is a wild woman. Cesar Romero, Hugh Beaumont, Whit Bissell.... Stop-motion animation from one of the animator's that did 'Beast of Hollow Mountain' Edward Nassour. Also special effects Augie Lohman. Is it great? No. Fun? Yes! BA

5862 Magic Land of Mother Goose, The (67) aka: Santa Visits the Magic Land of Mother Goose aka: Rag Doll Livin' in a Movie Opens with Santa Claus himself as he sits and reads 'Stories of Mother Goose'. Then the film starts. The film is shot on a stage, introducing Old King Cole, Merlin the Magician, the Wicked Witch, Prince Charming, a creepy Rag Doll..... Old King Cole is disappointed the Rag Doll will not dance for him, so he asks Merlin to teach the Rag Doll a lesson. Watch closely kids. They lock Rag Doll in a box shaped like a house and start putting swords into it. Wild characters, wild colors, psychotronic cinema from director Herschell Gordon Lewis that dares anyone to make it through the whole thing in one sitting. Can you do it?
5769 Mandrin (62) aka: Mandrin met le feu aux poudres A colorful swashbuckler revolving around a "French Robin Hood." The title character is played by Georges Riviere, whose problems with 18th century tax collectors have compelled him to turn to outlawry. With a band of fellow misfits, Mandrin robs from the rich, and...you know the rest. After dallying with luscious leading ladies (Jeanne Valerie and Dany Robin), Mandrin defeats the National Troops in a rousing finale. Silvia Monfort also stars LBX - In French with no English BA
5865 Mara of the Wilderness (65) aka: Valley of the White Wolves aka: L'uomo, la vergine, i lupi Mara Wade is orphaned in the wild when her parent's are killed by a bear. Now grown Mara (Lori Saunders) runs around barefoot with a knife in her belt by day, and curls up with a pack of wolves by night. Enter anthropologist Ken Williams (Adam West) who meets Mara and falls in love. But watch out for hunter and villain Jarnagan (Theodore Marcuse). With Bruno the Bear the star of the 'Gentle Ben' series in his debut. Lori Saunders was hot stuff in her minimal wild girl getup, comparable to Raquel Welch's cave girl. She got the 'Petticoat Junction' gig the following year. Female Tarzan meets Batman! BA
5866 Mars Needs Women (68) Stock-footage fiasco! Dop and his fellow Martians have traveled to Earth from Mars to collect females. Dop (Tommy Kirk) is a 'medical missionary' of the dying red planet, and they desperately need 5 voluptuous and fertile females for breeding purposes to help in repopulating their race. For starters. They round up an airline stewardess, a buxom co-ed artist, a homecoming queen, a stripper (played by a real one named Bubbles Cash) and a prize winning geneticist (Yvonne Craig). Unintentional hilarity from director Larry Buchanan.
5859 Matango: Attack of the Mushroom People (63) aka: Matango il mostro Another childhood chiller from back in the day. Shipwrecked couples on a strange island find all there is to eat are the mushrooms they find growing everywhere. But the mushrooms have a secret. Amazing Japanese horror with surreal imagery and locations, fantastic sets, doom and dread, really cannot praise it enough. When I was five the ending revelation knocked me clear off the couch. If you have not seen it, and like dark, colorful, atmosphere drenched, dubbed into English language, Japanese Horror with teeth.... LBX BA
5856 Message from Space (78) aka: Uchu kara no messeji The planet Jillucia has nearly been destroyed by the Gavanas, whose leader takes orders from his mother ( a guy in drag). Let's cut to the chase. This is Japan's answer to 'Star Wars'. Imagine Vic Morrow (as General Garuda) in a thick, fluffy fur coat, getting drunk with his little robot side-kick, raising his glass to discover a (day) glowing walnut in it, and saying 'I've been selected by the Gods!". Well... let's not lose our heads. An electric samurai sword fight, sailing space ships with rows and oars, bad grannies in space wheelchairs, green evil space Vikings, crazy teenagers playing space chicken in their jazzed up ships.... a colorful crazy science fiction blast. Also with Sonny Chiba and more! BA
5860 Milpitas Monster, The (76) aka: The Mutant Beast A monster movie with an environmental message. Ecology. Garbage from the town dump becomes so putrid/toxic it spawns the title creature. The monster is involved in four main set-pieces. The winged monster not only destroys buildings leaving a trail of destruction, it also picks up the local gal in a strange 'beauty and the beast' angle. Zero-budget, made by a high school. I think they did a pretty good job considering. There's even some stop-motion animation. With a cast of still unknowns, joined by Horror Host Bob Wilkins and Forrest J. Ackerman appears in a cameo. BA
5734 Musketeers of the Sea (62) aka: I moschettieri del mare Pier Angeli appears in the dual role of a novice and her twin (kidnapped as a child and brought up as a buccaneer), Channing Pollock is the dashing musketeer hero (banished by the French king for daring to woo his personal concubine!), Aldo Ray (fitted with a very unbecoming wig) and Robert Alda also star. Listed in Winter 2020, but that LBX print came with no subtitles and we failed to mention it. Sorry. This full frame subtitled print is FREE to anyone who was disappointed and you can still keep the other version. That being said. Finally! With English subtitles! BA
5858 Mystery on Monster Island (81) aka: Misterio en la isla de los monstruos Very loosely based on a Jules Verne novel from 1882. An island of adventure! Great (sometimes beautiful) photography, weird rubber monsters, corny clichés, treachery, giant caterpillars, seaweed men, pirates.... this is Saturday Matinee material at it's finest. Sure, cheesy stuff, but for a twelve year old in 1981, pure adventure! Sort of like the Edgar Rice Burroughs films with Doug McClure. Top-billed Peter Cushing and Terence Stamp don't have a ton of screen time, but their presence adds a little credibility to the proceedings. And since this was filmed in the Canary Islands, Spain, you get Paul Naschy in a small role as 'Flynt', Frank Brana, Gerard Tichy and more. LBX BA
5689 Planet of the Orchids (76) aka: Orchideák bolygója In this world, intelligent beings have become dormant plants, orchids. Machines feed and entertain them. Cone-headed flower people look as weird as they sound. They don't need anything, therefore they gradually become obsolete. Strange, colorful, crazy... like a bizarre Sid and Marty Kroft spin-off. These flower people actually dress like 60's hippies. Think 'Partridge Family" bus. From Hungary, in Hungarian and with English subtitles.
5713 Tiberio's Baccanale (60) aka: I baccanali di Tiberio A busload of tourists at Capri island. At an overlook, two men (Walter Chiari and Ugo Tognazzi) lean on a railing to spy on female sunbathers below, fall into the ocean, and straight into past Roman times where they have adventures. Blonde dancers perform for the emperor. The two men become wise to a plot against the emperor and dress up as dancers themselves, complete with blonde wigs, trying to blend in with the girls. There are dozens of scantily clad beautiful women in this, who dance around to entertain the emperor. The blondes are all sentenced to death. But wait! Will our comedy duo be returned to the present? Abbe Lane and a bunch of beauties here. Sort of a time travel comedy peplum. In Italian language and with English subtitles. BA
5740 U.F.O. Companion (??) real footage of U.F.O.'S and conversations with experts and I have no idea where it came from. Could this be real? The answer to all of our questions? Mulder, are you out there?
5827 Varan the Unbelievable (62) aka: Daikaijű Baran Varan wakes up from his prehistoric slumber when the military's underwater antics rumble the lake floor. Varan is not too pleased, so he goes on a rampage. Naturally! This is the Japanese version of this classic Japanese monster movie that runs 86 minutes. LBX and with English subtitles BA
5828 Varan the Unbelievable (62) This is Americanized version. Dubbed into English language, shorter, and look, instead of Raymund Burr we get Myron Healy as Cmdr. James Bradley. BA
5829 Wolfman vs. Godzilla (83) aka: Densetsu-no Kyoju Ookami Otoko tai Gojira A fan film directed made by several former filmmakers of Toho studios. Opens with an amazing 'American Werewolf/Howling' transformation (from the shoulders up). Now we are in the forest with a 100 foot high white werewolf monster. The military arrives. Miniatures and music that sounds familiar to all who love Japanese Giant Monsters. They laser beam the wolfman into a slumber. Enter Godzilla! First things first. He stomps on a military building and fries a tank with fire. Stomps on more stuff. This is his world, and we're just living in it. Finally the Wolfman grabs his tail. Not the Tail! The battle begins. Around 25 minutes. + Wolfman vs. Baragon (a hilarious high production short.) Great Fun for fans of this stuff.

EXPLOITATION FILMS
5720 American Strip Tease (92) The Most Beautiful Exotic Dancers From Sea to Shining Sea! Boobs are the name of the game here. Gawking at and judging the girls, like any beauty contest. We don't want to hear what they would do to change the world. We do not want to see them juggle, sing, dance, or recite poetry. You don't even have to yell 'Just Show Us Your Tits!' They are professionals. They have been trained. Step back. They know what to do. Let them work. Just under an hour.
Y6 Fallen Angels (85) The best movie on the subject of modeling and pornography circa 1985. We meet the recruiter Jim South (responsible for hiring Traci Lords, Christy Canyon and others) as he is hard (ahem) at work, hiring nubile young women getting their info and photographing them naked. Kristara Barrington is starting out here, as well as boyfriends bringing in their girlfriends, to get them into porn. Not to mention girls girls girls who want to get into porn on their own. So he takes the pictures. The film producer comes in and chooses the ones he likes for potential cinematic slutdom... stardom, or whatever...Lisa Lake (as 'Diana') bears her soul and then some. Her boyfriend whines. Why the hell are you there then idiot? Maybe I am writing this just to piss him off, for fun. All in all a fascinating look into porn with gratuitous behind the scenes sex scenes, all soft-core, the inner-workings, the ins and outs of the operation with a series of scenarios that are the cream of the crop. Desperate, sleazy, depressing, and yet titillating. Go figure.
5723 Foxy Oil Wrestling (87) More of what any red-blooded American, male or female, wants to see! It was a lighter time in 1987, and girls were a bit more ... playful and uninhibited, unashamed. Of course we still have strip clubs and this kind of stuff going on, just maybe not as much, or not as celebrated as before. Enjoy a night of sexy fun! (A few blips on the source print)
5767 Great American Centerfold Search (86) Girls from The Dollhouse in Ft. Lauderdale Florida flash their ta-tas in competition (as it should be) to see who gets the prize to reveal even more for a major magazine. Many of these girls have been around the block (and around and around) knowing how to, well, ply their wares, sell their merchandise... you get the picture. I'm good with that.
5744 Hollywood Hot Tubs (84) The best job you could have as a young man in Hollywood in 1984. Repairing hot tubs for the rich and famous. Opens up a plethora of sexual opportunities (and voyeurism) for our young stud (played with enthusiasm by Paul Gunning), although he has eyes for his co-worker (Donna McDaniel). But 'plumbing and pleasure' don't mix.... so they say. Interestingly, Edy Williams (as Desiree) shows plenty of skin, seeming more comfortable naked than clothed! Jewel Shepard, Katt Shea, Becky LeBeau.. what? Anyway, This is a Chuck Vincent comedy, and the man knew his way about a nice set of boobs, which this film features in multiple pairs. All Hands On Deck!
5686 How to Seduce Your Teacher (79) aka: La liceale seduce i professori The headmaster's niece Angela (Gloria Guida) is new in school. Every boy wants her, even her uncle. Oozing sexuality, she drives everybody mad with lust. But she has set her carnal reward desires upon her history teacher. You know, under age gorgeous girl having sex with her teacher. Not quite the knee slapper today as it was then. Gloria Guida had been playing this 'Lolita' type for some years now, and pushing 25 here, she's definitely still hot stuff. Also with Lorraine De Selle. English dub and Greek subs BA
5817 Liberation of Cherry Janowski, The (76) aka: The Booby Hatch In a sex toy shop, special equipment is used to gage the erotic levels of people. Now they need to find some worthy subjects to test it on. Cherry (who works at the shop) is sexually frustrated with her transvestite boyfriend's lack of performance. Her fellow (would be) 'stud' co-worker Marcello is impotent. This movie has balls. Lots of them. Also nine bushes, eighteen sets of tits and five asses. But who's counting? With some actors from 'Dawn of the Dead' Rudy Ricci and David Emge. LBX BA
5781 Love and Energy (75) aka: Conviene far bene l'amore aka: The Sex Machine In the future, oil is gone, there is no power source of any kind. A scientist figures out how to harness the power of sex, into electricity. Naturally this means everybody needs to be getting it on, and on, and on. Right on! Agostina Belli and Eleonora Giorgi show us their incredibly beautiful bodies, and are fondled in misogynistic experiments meant to turn on the viewer. Thank goodness. They don't make them like that anymore. Gratuitous nudity and sexual situations, something sorely lacking in productions of today. BA
5779 Mustang: The House that Joe Built (77) aka: Mustang: la casa del piacere di Joe Conforte At Mustang, we have a business that is clean. It's legal, and provides the working man with pleasure at prices he can afford. In December of 1970 the people of Storey County Nevada legalized prostitution. Here we have a profile, and talk with the whores (ahem... sex workers, although whores sounds better). We meet Joe, see the gals in their heavy make-up, see the customers come in, the girls line up, and they choose. Joe knew that if he built it, they would come. (wink wink) Close-ups of puffy acne-scarred female features at cattle call as some of the girls describe their pathetic descent into sexual burnout. Joe died in 2019 at age 93. His story is complex, and no room here to write it. Pioneer? Absolutely. BA
5894 Naked in the Sand (69) aka: Desnuda en la arena aka: Furia sexual Between the azure sky and the sea. The Tropics in her veins. Naked in the Sand. Giving her charms, to the sun. The sea desires her tenderly. And the sun Illuminates her beauty. And the sands over her body. Want to see her in her nakedness. Isabel Sarli's husband is killed in an accident. In her sorrow, she still needs to make a buck. You know what they say about a grieving widow, right? Me neither. Off to Panama. Now in a bikini at the hotel pool, a beefy guy spots her. Her new gig is a casino broad, the type paid to encourage the high rollers. The meaty guy is rich as hell and has her nude on his private beach in no time at all, after buying her a ton of shit at colorful storefronts. Sarli strips as well (another job?). The girl knows how to shake down men and earn. Sarli in the nude in exotic locales, and various skimpy sexy outfits will have you drooling. In Spanish with English subtitles BA
5741 Nutcracker (82) aka: Nutcracker Sweet aka: Falsches Spiel I won't even comment on the title of this Joan Collins film being obvious. She plays her typical role here as a ball-busting rich broad (oh, I did it didn't I?) here, moving on from the disco era, to... well ballet! Well, what can I say, nudity and drama, not really a sex film, a Russian ballet dancer defects from the U.S.S.R. and joins a ballet company in England, ran by Collin's character. Nudity. The last film of Carol White and also starring Paul Nicholas and Finola Hughes. BA
5759 Oh! Invisible Man (10) aka: Oh! Toumei ningen A young man has the secret of invisibility. The schoolboys talk to each other about their erections. Suck It Suck It. So, are woman masturbate? These are just two of the lines in this. The boys stare up skirts. "Don't you want to lick her beautiful butt?" one asks another. The teacher even gets caught up in the lustful peeping. Now the invisible man/boy is on the loose in the school, hiking up dresses of the pretty girls (which is 'all' of them). His tongue becomes visible, and licks at their legs, boobs and butts! This is crazy erotic sexy fun, and so politically incorrect, just plain wrong at times, I suggest it as movie night at the local college to get those youngsters back on the right track. 'Porky's' mentality. In Japanese with English subtitles. BA
5761 Secrets of Lady Truckers (76) aka: C.B. Hustlers Hookers, operating out of a van, get it on with truckers, setting up dates with their C.B. radios. It's a soft-core comedy set in the world of truckers and trucking, actually pretty realistic in many ways. Truckers get laid, that is for sure. They probably spend more time in clinics than the rest of us as well if they are not careful. Better than 'Smokey and the Bandit'. Uschi Digard, Janus (Ruby from 'The Hills Have Eyes) Blythe and Catherine Barkley star along with John Alderman and more. Boobs aplenty. BA
5691 Senta Likes it Hot (73) aka: Muschimaus mag's grad heraus Young Senta (Ulrike Butz) is tossed out of her residence and proceeds to write her sexual memoirs after causing a wreck when she flashes her naked body. Luckily, we see her explicit (but not quite hardcore) sexual escapades in flashback. She gets it on in a barn, on a rooftop, yes, even a bed. Senta is one hot and horny young woman. Ulrike Butz was only 19 when she gave her all for this role. 100% better actress than any Hollywood 19 year old today... or... well your choice. For my buck though. Check her out in Joseph Sarno's many titled (here's one of them) 'Vampire Ecstasy' as 'Monika' from the same year. Ulrike Butz would die at age 46 in Munich, Germany in 2000. This film is in German language only with no subtitles and is LBX.
5732 Strip Revue (87) Nice stuff here, yes very nice. Venus DeLight and others culturally appropriate like mad, wave their boobies and flaunt their bodies for your ogling pleasure. One even splashes around in a female-sized champagne glass. If that was real booze, I'll bet everybody in the audience would drink a glass when she got out....
5712 Thunder in the Leaves (57) aka: El trueno entre las hojas If you thought Isabel Sarli was hot in her 70's films, check her out here in the first Argentine film to feature nudity. The industrial revolution has hit the shores of Paraguay. The men toil and labor in the dirty environment. Enter one boss woman Flavia (Sarli). At once she is swimming naked in a river, while one of the slimy workers spies her lustily. She falls in love with Julio (Armando Bo, who else?) while the workers talk about her. Problem. Her drunken husband runs the place. There the workers rest at night, plotting. 'Let's go and rape her!'. She has driven them mad with lust. There is another girl around, who has never met a shirt. Topless is her natural fashion statement. The native Indians attack the workers in the violent, suspenseful and tragic finale. Quite good, with some blood, even a sadistic killing or two. English subtitles BA
5901 To My Dear Mother on Her Birthday (74) aka: Alla mia cara mamma nel giorno del suo compleanno Wow! Talk about politically incorrect! An introverted man is afraid of women because his possessive mother has ruined him. He is now thirty, and she treats him like a kid. Sailor shorts outfit, long white socks, but hairy hairy legs. Awkward. He goes out on his own and stares at the multiple billboards of scantily clad women advertisements. Where is this again? When is the last time you saw a 'hot' billboard that made you drool? When he gets home his mom insists he takes a bath (like he's twelve or something). Not only does he get a sex doll to play with to practice sex positions, he also becomes a peeping tom, and hires an older woman to 'aid' him, so yes, there are some delightfully perverse moments (some creepy voyeuristic moments as well, spying, panty sniffing) and some laugh out loud gags of a sexual nature, some offensive enough to give sensitive viewers heart attacks! But then the dark ending, holy crap!. Eleonora Giorgi supplies some delicious nudity. LBX in Italian with English subtitles. BA
5886 Undercover Vixens (69) aka: The Harem Bunch Three sexy Israeli spies from a female troop compound infiltrate the Arab camp on an espionage mission. Dressed in Arab robes they are viewed by nomadic riders as women of pleasure. They find themselves in the tent of a Sheik, and are subjected to the wild and strange habits contained within. Some acid taking, dancing, nudity, lesbian action and more. Monica Gayle as one of the girls, her most famous movie would be 'Switchblade Sisters'. Another, Barbara Mills. Nice.
5724 Universal Language of Tits, The (80's) What would you call it? Dedicated to this current era of puritanical foolishness. First: Candid Candid Camera from 1985, with a very nice naked Michelle Bauer and more. How guys react when a naked woman is pretty much thrown innocently into their faces. Amazing. Then, naked fun with Linnea Quigley (racy scenes from some of her movies; all involve her naked or topless). Film clips follow. Naked Film Clips. Hell Yes. Topless Vanity, Bo Derek and many many more. Playmate Morgan Fox shows her stuff in a long sequence (which includes a rap video).... oh wow more clips. Strippers.... More Candid Candid Camera with Gail Thackray as a naked pizza delivery girl....more... The last 25 minutes is part of 'The All-American Hollywood Hussy Contest' from 1987 before cutting off. I don't know who painstakingly put this compilation together, but remain appreciative. Some glitches.
5771 Wildest Office Strip Party, The (87) aka: Tutti Frutti im Büro The girls at this office let their hair down, among other things.... That's what I'm talkin' about. Join the real world of the office. The good old days (fictional but fun) when you could actually get away with videos like this. Nobody uptight. Nobody getting offended and wanting to hang you up by yours balls. Just good old fashioned sleazy fun.

EXTREME HORROR AND GORE FILMS
5905 Beaks: The Movie (87) aka: Birds of Prey aka: El ataque de los pájaros Vanessa (Michelle Johnson) an attractive journalist, discovers the story of a farmer attacked by his chickens is not an isolated incident. Traveling to Spain (and later Puerto Rico) with her camera man Peter (Christopher Atkins) they talk to survivors of bad bird behavior. One scene has a bird fly up to an old guy and just plop out his eyeball, eating it for a snack! The birds down a small plane, get pissed off at tourists... Not angry enough I'm afraid, but we have not reached the half way point. Besides, I am not going to get in the way of Vanessa and Peter's bubble bath. Finally the birds attack and shred an old couple in their home. More attacks and bodies fall on the shore as a family tries to survive. Hang gliders are attacked. Where ya' gonna' run? Bad day to hang glide. The birds do a bloody home invasion, then they attack the train Vanessa and Peter are riding on...... BA
5907 Bésame Mortalmente (90) Opens with a hot naked chick taking a shower and then apparently mounting a guy who strangles her and leaves her for dead. A killer is on the loose. Later we see detectives looking at pictures of a woman who has been killed. Later two hot lesbians get it on. It takes two to tango. Seems like there is more sex and intrigue than death. Now I know who the killer is! He is strangling this chick as he has sex with her. She didn't see him coming. He lays with her corpse when he is through. Sensitive guy. Will he be caught? And what about the lesbians? F.L.
5882 Beyond Erotica (74) aka: No es nada, mamá, sólo un juego aka: Provocazione David Hemmings plays Juan, a spoiled and sexually-warped heir of a decrepit and nearly bankrupt Venezuelan hacienda. His doting mother (Alida Valli) hires peasant girls from the nearby village to indulge her son's perverse 'games'. His latest victim (played by Andrea Rau) is locked into a pen and starved until she gives in to his sexual demands. He forces her to strip, soaks her with a hose, feeds her a maggot-filled loaf of bread, then makes her dress up like a bunny for the hunt in the woods. Of course we know he's got it coming eventually, but not before a healthy amount of nudity, sex and misogynistic degradation. BA
5906 Beyond Good and Evil (77) aka: Seeds of Evil aka: Al di lŕ del bene e del male A bisexual love triangle unfolds when German philosopher Friedrich Nietzsche (Erland Josephson) and his best friend Robert (Paul Ree) decide to live with a Jewish woman named Salome (Dominique Sanda). According to Nietzsche's philosophy, this is beyond all morality. An aristocratic vision trying to address the perversions of 'Last Tango in Paris' or Pasolini, but with more homosexual activity. Men dance naked together in a long sequence that leaves little to the imagination, and Robert is raped (to death?) by a gang of gay men in the outdoors, Set in late 19th century Germany this sometimes accurate biography. Nietzsche died in the year 1900 at age 55 from paralysis due to syphilis. I suppose it did not 'make him stronger'. Also with Virna Lisi and Philippe Leroy. BA
5904 Birds II: Land's End, The (94) Don't even try to compare this to Hitchcock. This is far more violent, and Tippi Hedren even has a small role. A family moves to Land's End for the summer, similar to the original coastal town in 'The Birds', full of small town characters. A little drama, the wife's ex-boyfriend trying to get into her panties, you know the type. There are some interesting bird attacks, and a frantic finale when all hell breaks loose and the birds decide they are not going to take it anymore. To compare it to Hitchcock is missing the point of this killer bird horror film. Not Hitchcock, but not bad either. Chelsea Field, James Naughton, Brad Johnson and more star. BA
5716 Blood (73) aka: Black Nightmare in Blood Dracula's daughter (Regina), and Dr. Lawrence Orlofski (a werewolf) maintain a strained relationship. Regina is convinced Lawrence is in love with his assistant, Carrie. Amidst this hateful (but considerably campy) Milligan atmosphere, we still get a ruthless werewolf attack, gory hatchet murders, and giant carnivorous plants. Andy Milligan has taken his love for Wolfman and Dracula, mixed it with Dark Shadows, and created a timeless one of a kind schlock masterpiece. Uncut 69 minute LBX version of this Andy Milligan Horror.
5850 Blood Tracks (85) aka: Heavy Metal aka: Huellas de sangre Now UNCUT from Sweden and still English language dubbed. In the 1960's prologue, a mother stabs her abusive drunken husband and flees with her gnarly brood. Fast forward to 1985. Rock band 'Easy Action' stars as fictional rock band 'Solid Gold' who are shooting a rock music video in a snowy mountain cabin area accompanied by an assortment of bimbos. There in the ruins of an old factory, lurk the family, who have devolved into 'Hills Have Eyes' type savages. The group and their crew become fodder for slaughter. So I checked this against the U.S. release, and found some great moments. Like when a woman is ripped in half, a bloody impalement with squirting bright red blood, an eye-ball plucking, all of this cut from the other version, now complete here. These were the money shots, now, finally, this is a good worthy slasher. So now alternate version and UNCUT at 85 minutes! (not the old 81 minute version) BA
5849 Curse of the Screaming Dead (82) Not the re-edited release with the title 'Curse of the Cannibal Confederates'- this is the ORIGINAL uncut version at 92 minutes. Into the woods on a camping expedition three guys go, girlfriends in tow. They find an abandoned cemetery and the ruins of an old church. The cemetery is full of dead Confederates. When one of the party steals a diary of one of the dead, the Confederate's rise, wanting revenge. Night of the Living Dead meets 2000 Maniacs? Sort of. The 'Manos' of zombie movies. Some cool trailers before the movie. BA
5700 Eyes of the Golden Fish (74) aka: El pez de los ojos de oro aka: Playa salvaje Wal Davis is 'Derek', a man visiting Spain from the U.K. who finds himself in the midst of fear and unrest as the area he now inhabits faces a cluster of murders against some of the female inhabitants. Derek has been set up and framed for the killings. The killer does this by stabbing a girl to the death who is in bed with Derek when he is asleep. Gory stabbings and shooting are served up to keep things lively. Opening sequence has a girl swimming in the ocean when a guy comes up with scuba gear and knifes her on the shore. Could there be two killers? Also a nice realistic gagging strangulation. From the director of 'School of Death' Pedro L. Ramirez. With English subtitles for the first time! BA
5782 Fatal Games (84) aka: Olympic Nightmare Javelin throwing killer murders jocks and wears a hoodie. Set amongst high-school athletes, training and routines, 'Eye of the Tiger' rip-off theme music, and gratuitous nudity. And lets not forget the kills and shocker revelations. Now Uncut! Everything previously missing- now complete! In the main catalog, but this version is 5 minutes longer than the other version, so this is an upgrade! BA
5864 Flesh Doll Operetta (01) Italian made mind-fuck. Proposed a day ago by the government of the National Pride Party, the 'Pussy for Everyone" law is delivered. The extreme-right President celebrates opening the 'Cunt Department of State' in front of millions of enthusiastic youths excited about the maintained promise. Soon, we will have an extensive news report here on 'Tele Tits'. In the future, a man brings home his new girlfriend to meet the family. 'She doesn't have a name yet. I had her tag number but I can't remember what it was.' Meanwhile another political commercial from the National Pride Party leader. It goes as follows 'Pussy for everyone. Internet for everyone. Washing machines for everyone. Chromatic mirrors for everyone. I deserve recognition for this, not distrust! More money for the police, the wardens and the army....' The film is twisted and dark, runs under an hour, and features adult material. LBX and with English subtitles
5761 Gakidama: The Demon Within (85) A journalist gets infected by something weird that grows inside his stomach overnight before coming out of his mouth! Gross and fun like 'Alien'. A stranger snatches the monster baby, a former infected, he has acquired a taste for the little beasts and eats them. They taste so good that when you taste them. you have to have more. Gory effects fun that runs just under an hour. + Biotherapy (86) Japanese scientists are stalked and mutilated by a creepy-looking alien that wears a trench coat. Some incredibly gory moments, this one running under 40 minutes. Both of these features have English subtitles. Plus trailers for more gory Japanese films!
5745 Gal Avatar (10) A box arrives at the home of a Japanese family. Inside is a young woman who has an electrical cord coming out if her butt. She also comes with instructions. They plug her into their ailing grandma's mouth. Is she Gramma rebooted? Wait she is completely blue. What the hell is going on? F.L. BA
5890 Killer is Not Alone, The (75) aka: El asesino no está solo The inner turmoil of the killer is shown by flashbacks, close-ups of eyes and eerie music. In the murder scenes (usually involving hookers) all of these elements kick in together and are well executed. He is also infatuated with women's shoes adding a fetishistic detail. His issues of the past have made him homicidal when a woman turns him on sexually. So he must kill. It is that simple. In the opener straight out of the 'Jack the Ripper' playbook, he goes to a hookers apartment and starts to get it on, god she's gorgeous. Until he slashes her throat and leaves her all dolled up (and bloody) with no place to go (except six feet under). This is a Spanish Giallo. Maria Rohm, Teresa Rabel and more star. LBX in Spanish with English subtitles BA
5811 Lost and Found #5 (various) Buy a best friend on video, fashion model stumbles upon a drug-induced noise band nightmare, worst 'Gong Show' performance, Angie Dickinson smacking Lee Marvin repeatedly, Indian Disco version of 'Radio Killed the Video Star', dancing Mexican midget, embarrassing wedding moment, penis enlargement infomercial, Pat Boone looses his wig on live T.V., porno blooper, angry car dealer, Co Co the clown finds a dead bird and explains why God killed it much much more (including rapping Christian Pirate Puppets!). Insanity! Adults only!
5812 Lost and Found #6: Cultural Apocalypse (various) Police and the mentally ill, six Mexican's under a dirty rubber tarp attack a man, tough guy in a wheelchair gets kicked off a balcony, geriatric ballet, Siskel and Ebert show their true colors, James Brown drugged, Stryper rockin' for the Lord, greatest entrance in music history, Fat Fetish Freaks on Geraldo, mullet replacement, worst sci-fi monster ever, Herve Villachaise sings, drunk Orson Welles, Mickey Rooney nightmare, Tiny Tim performs 'Great Balls of Fire' on Ed Sullivan, rapping Jewish granny....much much more!
5706 Lovers Beyond Time (90) aka: Erastes sti mihani tou hronou Sylvia breaks off her intense relationship with Angelos. three years later she is living with a doctor and strange deaths occur. Not only that, she is having orgasms, as if a man is having sex with her, but there is nobody there. It can happen anywhere. In her car. At work. As she walks down the street. So what's the problem here? Oh. Meanwhile, a mysterious musician is trying to track her down. One night her phone rings... A journey into the world of the irrational, sprinkled with a touch of Cronenberg, where time contracts and expands, and people are at the mercy of natural laws that change suddenly, violently, and without warning. In Greek language and with English subtitles - LBX
5690 Princess (69) Conservative Belgium was in no mood for this journey into sex and violence, and this film bombed in 1969 when it was released. Mark uses his girlfriend Margie as the lead in his 'photo novel' version of the popular nasty novel 'Princess'. Her likeness goes up on billboards to promote, and she is given a 'Beatles' welcome off the plane. Princess is complex, and in no time Margie finds herself in the role of the character, and it begins to creep into her psyche in a negative way. And then... manipulated media and scandal! Some of the photo shoot stuff is glorious. Blondes in leather with machine guns, explosions, sometimes topless.... before a huge soap bubble attack. Princess has a gun with an 18" barrel. Princess the character is like a female James Bond for the photo shoot. This film was considered a cult classic by 1989. A film ahead of it's time. LBX and with English subtitles.
5898 Siege of Terror (72) aka: Cerco de terror aka: Corruption Another obscure giallo type, this time a Spanish/Italian production filmed in Florida including the Everglades! Carla (Libertad Leblanc) shot Nick (her lover played by Carlos Pinar) in the head in New York. But Carla has just informed her husband Dr. Warren, back in Florida, that she has spotted Nick at the airport. How can that be? Dr. Warren knows that Carla only married him for his money, and together with Nick was planning to kill him. But is Carla hallucinating? After another Nick sighting (this time in the shower!) Carla is sedated. I wouldn't trust her. Dr. Warren finds LSD in another woman's medication.... Later Carla confesses the past to another doctor, which we see in flashback. But the twist, yes the twist. It is coming! Also with Tony Kendall and more. In Spanish and with English subtitles. BA
5900 Spermula (76) Anti-sexual aliens from a dying planet exact a wild invasion plot by disguising themselves as beautiful women. Taking residence in a Gothic style castle, they proceed to put into motion their sinister strategem of sucking Earth men dry(no, not blood, kiddies), thus quashing Earthly reproduction practices and rendering our planet theirs for the taking. A monkey-wrench is thrown into their plan when they begin to enjoy their dirty work.... Same running time (1 hour and 43 minutes) as the last print but this is an alternate LBX version of the film that also has subtitles. So now you can order 'Spermula' full frame or LBX! BA
5774 Take Me Naked (66) Peeper creeper stalker (Kevin Sullivan) spies on a woman (played by director Roberta Findlay) with unhealthy desires in his cold heart. Finally he gets his hands on her, dopes her good, and gets his Cosby on. Roughie exploitation with a pessimistic and gruesome finale. Throw in a lesbian sequence and a wino making homosexual passes for more 1966 era lurid (intellectual?) sleaze. Findlay has no qualms being a naked victim. BA
5916 Tintorera: Killer Shark (77) aka: Tintorera... Bloody Waters Uncut 2 hour and 6 minute version. Miguel (Andres Garcia) and Steven (Hugo Stiglitz) are hunting a large Tiger Shark that has been terrorizing the community. But the film is also about Susan George (as Gabriella) who has sex with both of them. Since the two male leads hang out together in the nude and share women... well lets just say, there may be something else going on there, a bit of a hint. But ultimately, this is a soft-core sex film with shark attacks and lovely ladies (yea, okay, and studly men), well photographed, with some surprises you won't see coming. Some pretty decent bloody shark scenes. The film has some Spanish language and when that happens there are English subtitles. When the actors speak in English there are Spanish subtitles. Fiona Lewis is Patricia (shark food). And look for Priscilla Barnes, Jennifer Ashley, Laura Lyons and more. BA
5792 Tokyo Species (12) A schoolgirl jumps off a bridge and washes ashore dead. A creature takes over her body. At home no one suspects. In school no one suspects. She covertly kills her victims with tentacles that sprout forth from her body. She uses sex to lure her victims. When a strange transfer student shows up in class, it becomes apparent she is also a creature in disguise, and she is hunting the creature that has possessed the suicide. Aliens, girls, killing, close-ups of girls thighs.... This has been called the Japanese version of 'Species'. In Japanese with English subtitles. BA
5692 Tomb, The (06) aka: La tomba Young archaeologists travel to Mexico to study Mayan culture and find horrific adventure. With the help of a witch, they find the tomb, but the occupant is still alive, and pissed off. Bruno Mattei directs this low budget, shot on a digital camera, just a step above VHS. Look for 'Evil Dead' and 'From Dusk Till Dawn' lifts, as well as those crappy Mummy movies everybody was so excited about twenty years ago. Ancient traps, quicksand, sacred jewels.... a real kitchens sink from Mattei in his 70's. One of his last. Now in English language and LBX! BA
5778 Under the Blossoming Cherry Tree (75) aka: Sakura no mori no mankai no shita In a land where walking under a cherry tree in bloom will drive a person mad, a violent mountain bandit abducts a beautiful woman to force her to be his bride. He usually kills strangers he finds wandering, but this one is pretty, so he rapes her, decides she's a keeper. He goes to excessive lengths to please her whims, which become increasingly ungrounded from reality, but the sex is so good, he cannot resist her requests. In a role reversal this wife from hell turns the tables. Dark and weird subject matter heightened with amazingly colorful, striking and creative photography, set- design and locations a wonder to behold. With English subtitles. BA

FRANCO FILMS
5891 Lady Porno- Alternate Edition (75) aka: La coccolona Lina Romay is the title character and she is hot stuff here as a nightclub stripper (21 going on 50). Her most erotic and sensual phase. There are several versions of this film, this particular being 86 minutes. Two guys invite her to their midnight party. She wakes in bed next to two lovers. They are slain and bloody. She screams. Her husband Jess plays a wooden-legged private eye. There are guns and outdoor scenes, but the main draw is Romay, nude for much of the running time. The last scene where she pleasures herself borders on hardcore. This is the Spanish version of the film (which is also sometimes referred to as 'Midnight Party') LBX and with English subtitles. ba
5685 What a Honeymoon! (80) aka: Vaya luna de miel Based loosely on 'The Gold Bug'. Opens with Lina Romay (as 'Yolanda') on a crowded beach, wearing a bikini and thong, approaching a very young man who she seduces by seductively eating a popsicle. Boom! Wedding Bells. A honeymoon in the Banana islands where they find themselves on a treasure hunt after a dying man hands them a mysterious scrap of paper that reveals a cryptic message under sunlight. Yolanda convinces her young husband into pursuing this. Join them in this romp that does involve Chinese Pirates, a sassy toy robot, and random, pointless exposition scenes. A goofy, lighter Franco, with no sex and no rape. LBX and with English subtitles.
HAMMER AND BRITISH FILMS
5752 Asphyx, The (72) aka: L'esprit de la mort Classic horror set in 1870's England, with Hammer elements mixed with H.P. Lovecraft feeling. Aristocrat Sir Hugo (Robert Stephens) accidentally photographs an entity (with the mythological name 'Asphyx') entering a person's body at the moment of death. If he can figure out a way to capture an individual's 'Asphyx', it would make said person immortal. Great plot with a memorable and chilling ending. Deserves a second look. LBX and with Trailer! Released in many different cut to ribbons versions here in the U.S., this is the uncut 1 hour and 39 minute version! Upgrade!
5835 Crimes at the Dark House (40) aka: Lo strangolatore After hammering a wooden spike into the ear of a sleeping man that has just inherited an estate, a madman (Tod Slaughter) then impersonates his victim, gaining entrance to the property. Sitting on a stack of cash, the only way to avoid debt prison is to marry. He picks a (much) younger woman to be his bride. She can always have an 'accident'. Inside the manor he even tries some hanky panky on the buxom chambermaid. When she informs him that she is pregnant, he strangles her! 'You wanted to be a bride? I'll make you one. A bride of death. Heh heh heh!' I can't help but think that if Andy Milligan were younger and English, these Tod Slaughter films would have been his cup of tea. BA
5783 Doctor in Love (60) aka: L'amour en pilules It's a comedy! Doctors Burke (Leslie Phillips) and Hare (Michael Craig) engage in a series of silly incidents, sometimes involving broad pre-Benny Hill sexual humor, with an able cast of character players (and would be strippers) adding even more spice to the proceedings. These days, the men in this movie would all be up on sexual harassment charges. But in 1960, a much better time indeed (at least as far as this type goes), things were still light and fun (well sort of). On a sad note, Carole Lesley (as 'Kitten' here) and Virginia Maskell (here as 'Dr. Nicola') would both kill themselves in their 30's. LBX BA
5683 For Men Only (67) aka: I Like Birds Pete Walker 43 minute short of sex and skin. The birds are hot, naughty and plentiful when a London fashion columnist takes a job with a small town publisher. A nice tease of leather and lace with a surprise twist in the end. But wait! As an added BONUS.... 11 original 8mm Pete Walker Stag Party Nudie-Cutie films and Original Export Trailer! More Boobs for the Buck!
5837 Horror Maniacs (48) aka: The Greed of William Hart Available for decades in a 54 minute version from various vendors (um, including us) here finally is the 71 minute version of this Tod Slaughter 'Burke and Hare' style classic. Set in Edinburgh in the 1800's where the grave robbing duo is busy at their grisly work, with the ultimate penalty for their actions soon to be realized. Clearly meant to challenge the superior Val Lewton classic 'The Bodysnatcher', worth a look for Slaughter fans. BA
5785 Lock Up Your Daughters! (69) aka: As Virgens Impacientes 18th century London. A shipload of sailors trying to lay the town's daughters while the father's go to extremes to stop them! In pre-Victorian England, the desire for sexual fulfillment was widely accepted and encouraged as a way of life. Men want it. Women want it. And they will do anything to get it! Double entendres abound, plot-lines mix and match the various character actors, with a hilarious sight gag lurking somewhere in every scene. It's a ribald comedy the likes of which we are not likely to see again, at least not anytime soon. An over-the-top (and at times crude) satire of a sexual nature. Christopher Plummer, Susannah York, Glynis Johns, Elaine Taylor and many more star. BA
5833 Strangler's Morgue (46) aka: Curse of the Wraydons This Napoleonic-era story tells of traitors working for the French against the English, blending together with classic horror gothic-styled family curses and inherent madness. Tod Slaughter and his comrades are behind the killings. He has a dungeon pit with closing walls. Crimes, duals, treason, and Tod Slaughter, he of the outlandish facial expressions, murky mannerisms, demonic laughter and over-the-top acting (he came from the stage you see, a style when transferred to film can be pretty hilarious at times). Tod Slaughter, the British Boris Karloff (of course Karloff was British as well, but he made his bread mostly in Hollywood), or of you prefer, Lionel Atwill. BA

MISCELLANEOUS FILMS WAR, MARTIAL ARTS, COMEDY, DRAMA
5876 Agent Sigma 3: Mission Goldwather (67) aka: Agente Sigma 3 - Missione Goldwather aka: Mercancía humana An electronic ray can counter any aerial attacks, and the inventor is (surprise) kidnapped. An International bidding war ensues. The C.I.A. sends in Agent Sigma 3 (horror actor Jack Taylor) to rescue the professor which takes him from Rome, to Tangiers, to Barcelona. Plot twists and action in a bargain basement James Bond. Silvia Solar stars as Catherine. English language version full frame BA
5878 Attack on the Big Three (67) aka: Desert Commandos aka: Attentato ai tre grandi Umberto Lenzi directs. Five German soldiers are parachuted into North Africa. They will trek to Casablanca with the mission task of assassinating a conference attended by three of the most powerful men on the planet. Churchill, U.S. President Roosevelt and Degaulle. Ken Clark plays Captain Schoeller, a ruthless card carrying Nazi. Horst Frank plays Lt. Wolf with gusto and conviction. His mother is an American and his best friend is a Jew so he and Moeller do not see eye to eye. Filmed in Morocco with attention to detail. Includes a peplum inspired belly dance sequence with a gorgeous woman. Lawrence of Arabia meets The Dirty Dozen. This is an Upgrade! LBX BA
5879 Bandit, The (69) aka: L'amante di Gramigna Gramigna (Gian Maria Volonte) and his father are robbed of their field by the evil Baron Notarius. The field is now let to Assunta and Gemma (Stefania Sandrelli). Gemma is the secret beloved of Gramigna. The day of her planned marriage to another man, she escapes with Gramigna. Violence, murder and revenge will follow all of our players until their desperate ends. Stefania Sandrelli is amazing as usual. Volonte is Volonte, cool as ever. From the writer of the other film we offer 'The She Wolf' by Giovanno Verga. In Italian with English subtitles BA
5675 Besieged (69) aka: A Brief Love aka: L'amore breve aka: Lo stato d'assedio Joan Collins shows some skin in this perverse erotic drama from director Roman (Nightmare in a Damaged Brain) Scavolini. The disintegration of a wealthy shipbuilding family amidst the turmoil of labor unrest and economic crisis unfolds before our eyes. Lorenzo (Mathieu Carriere) is the son who returns home from college and falls in love with his mother (Faith Domergue), hates his father, and makes love to family friend Roberta (Collins). Meanwhile the fortune is depleted.....In Italian language with English subtitles. LBX
5742 Candide (60) aka: Candide ou l'optimisme au XXe sičcle Based on the classic satirical masterpiece by Voltaire (a novel he penned in 1759!), but set in the WW2 era. In this story, Candide (Jean-Pierre Cassel), a young Westphalian born in the castle of Thunder-ten-tronckh, is disillusioned and then joins his girlfriend Cunegonde (Daliah (The Whip and the Body) Lavi) and his tutor Pangloss. They are now on a journey to find a world without the status quo and hypocrisy of the society in which they wish to escape.
5787 Captain Milkshake (70) Paul returns to San Diego where he is on military leave from Viet Nam to attend a funeral, falls in love with a hippie chick and goes to her commune. Sex, drugs and rock n' roll ensue. Will he join the commune and be a deserter? It's an anti-war film with a strong message, a time capsule, a startling moment, made less startling today because of what is happening now. But put your head in 1970 man. It's cool. Nam flashbacks, black and white photography and then color and back again during specific sequences, it's groovy man what can I say. LBX + a short about a hippie named 'Tom' from the Department of Health, Education and Welfare. Tom likes to surf, digs tarot, gets high, talks about tripping, and plays with clay (you know, like Demi Moore). A real winner, Tom. LSD has put Tom on welfare. He uses it as a crutch to be a loser with spaced-out hippie talk. But Tom is happy, that is the important thing. I kind of liked Tom... BA
5679 Charleston (74) aka: Anche gli angeli tirano di destro Italian version of 'The Sting as a small time con man named Sonny (Giuliano Gemma) finds himself in the soup with gangsters, occasionally aided by big muscle man (and Olympic disc thrower in real life) Ricky Bruch as a Priest. Sonny bullshits his way through gangland New York, failing miserably, falling for local gal Virginia (Laura Becherelli). The Priest also has a bootleg whiskey operation he runs with the local orphans. Mix 'The Sting' with a buddy comedy in the vein of Terence Hill and Bud Spencer with period clothes and sets, and let the episodic shenanigans begin! This version is longer than the U.S. version, and although English language dubbed, there is a scene or two in Italian language with English subtitles. LBX BA
5698 Children of Chaos (89) aka: Les enfants du désordre An emotionally intense film depicting a lost generation, with the focus on a distraught youth named Marie, who finds comfort in drugs, even though her 'theater' education (made up of troubled youth) is monitored, an alternative to her incarceration in reform school. We see her parents at one point and see the generation gap. Her boyfriend shoots her up with dope. Malcontent Marie, unable to go along to get along. Drama Queen. One of her male friends is gay and suicidal. Later she breaks down and flips out, the totality of her rage culminating in the partial destruction of a wooden chair, and her flopping around on her bed in anger. She hitches back to her drug den of low-life's and settles on a dirty mattress.... In French and with English subtitles. LBX
5681 Commandos (68) aka: Sullivan's Marauders On the eve of the American landings in North Africa, a band of Italian-American soldiers are recruited for a special mission behind the enemy lines. They will capture and hold a vital oasis the day before the Allies land. Unfortunately, the garrison of Italian soldiers and a German Panzer unit will do anything to stop this takeover.... Lee Van Cleef, Jack Kelly and Giampiero Albertini star. Listed before, this one is 1 hour and 54 minutes and is dubbed into English. Screenplay by Dario Argento. LBX BA
5870 Dear Caroline (51) aka: Caroline chčrie A rich family in July 1879 France, arranges a party to interest the men in the area to hopefully wed their not so beautiful daughter to a wealthy noble. The interest though is in the younger daughter Caroline (Martine Carol)... This is the beginning of her amorous adventures which take us from the streets of the Revolution to... Witty, sharp dialogue, irony of the rich aristocrats, semi-nude Carol and her taunting, kittenish sexuality.... Maintains a sense of humor, sarcasm and tragedy in it's 2 hour and 19 minute running time. Huge production. With English subtitles. Martine Carol was a major French sex siren of the 1940's and 1950's. But by the mid 1950's Bardot had stolen her spotlight with even more provocative fare. She was always suicidal. She was found dead in the bathroom of a hotel in Monaco in 1967 at age 46. They say 'heart attack' but nothing conclusive ever materialized. In French with English subtitles BA
5867 Dirty Kung Fu (78) aka: Gui ma gong fu A young bounty hunter with minimal martial arts skills, learns to sharpen his skills so he can finally cash in. Old-school goofy kung -fu with plenty of pretty well staged fights.
5804 Eagle vs. Silver Fox (80) aka: Bicheongwon A simple martial arts tale of action-packed revenge. A young fighter, the only survivor of a massacre, trains under a Gandalf-looking monk. He befriends a girl disguised as a boy, and finally takes on Silver Fox (Jung-Lee Hwang) and his bald kung fu brawlers. Oddly slanted and surreal, with some really bad dubbing, which makes it even more hilarious. No opening title, but the film is complete. BA
5872 Final Cut (89) aka: Lights! Cameras! Murder! Poking around some abandoned buildings, a kid comes across some guys making a snuff film. They strangle a woman. The kid takes off like a bat out of hell and they give chase. But the kid easily outmaneuvers them. His mom contacts a private investigator (kung-fu guy John Barrett). Later the detective goes to a video store and demands to see their 'snuff' film offerings. Some car chases, fights, kidnappings, shootings and more (sometimes horrifying) killings. The action is strangely realistic, non-spectacular. Barrett performed stunts in numerous films, including seven (count 'em) Chuck Norris classics. Filmed back to back with 'Death Force' and filmed in South Africa. BA
5703 Gang that Sold America, The (79) aka: Squadra antigangsters Filmed in Miami and New York City. Italian crime starring Tomas Milian as the wise-cracking Nico, an ex-cop now working for Interpol who finds himself in a Mafia war. A myriad of plot twists, a madcap bar brawl, a chase on hover crafts, a nightclub dancer with a whip fetish and more. A solid addition to the series directed by Sergio Corbucci. Goblin provides the excellent score. LBX BA
5888 How to Steal 500 Pounds of Diamonds in Russia (67) aka: Come rubare un quintale di diamanti in Russia aka: Phantom Mission One of the more obscure 'caper' films. A spoof with an absurdly childish title, but to the point. A wheelchair bound eccentric hires a group of professionals to rob a heavily guarded vault in a Moscow bank with a 4 billion dollar diamond take. Another one bringing together a ragtag band of colorful personalities with an impossible plan, against impossible odds and a comedic slant. Fernando Sancho and Eduardo Fajardo (both usually in Spaghetti) star, along with Ingrid Schoeller and more. Nice LBX English dubbed print BA
5750 Iron Fisted Monk (77) aka: San De huo shang yu Chong Mi Liu Sammo Hung (who also directs) plays "Husker" a young civilian who is taken in and trained by Shaolin monks after his uncle was killed by the Manchus. Seeking vengeance he eventually leaves the temple. After a group of Manchu officials make trouble in a small town, Husker teams up with a local man named Liang and the "iron fisted monk" Brother Tak (Chan Sing) to finally bring justice to the evil Manchu officials.... Listed before - this time instead of the LBX with English subtitled print, you get the LBX English dubbed version. BA
5826 Kantu Wanderer (63) aka: Kantô mushuku He tries to follow the Yakuza code, but even his boss doesn't believe it. But women are easy to suck into a life of prostitution by the Yakuza. Gambling is a win win usually. Who would question the Yakuza? We get to follow three young girls we meet in the beginning, and one of them actually gets the best of them eventually, a jab at male desire and stupidity. LBX and with English subtitles. BA
5705 Killer (72) aka: Il commissario Le Guen e il caso Gassot While being transported to a psychiatric hospital, killer Georges Gassot (Fabio Testi) makes a break from custody and goes on the run. On his way in Marseilles, he falls for a cute prostitute named Gerda (Uschi Glas, you can find her in a number of Edgar Wallace thrillers). He takes her to Paris, after having disposed of her entourage. Enter Le Guen (Jean Gabin), the man who had caught him in the first place. Le Guen employs methods of brutality that the police commissioner disapproves of.... Look for Gerard Depardieu as 'Fredo'. In French with English subtitles. LBX BA
5892 Lotus for Miss Lotus, A (67) aka: Lotosblüten für Miss Quon aka: Coup de gong ŕ Hong-Kong Drunken gambler (and schoolteacher) Mark Jason (Lang Jeffries) is living in a generic southeast Asian country when he finds a cache of diamonds behind the wall in his house. He must flee with his new found riches and girlfriend in tow. Everybody else knows about the diamonds, and will kill him to get their grubby paws on them. If they can catch him that is. Blown up cars and buildings, helicopter escape.. well or, maybe at least. I can't tell you if this ends well. This movie is dubbed into English, but there are a few minutes in German, apparently restoring the film did not include these few scenes. Francesca Tu and Daniel Emilfork also star. Good one, nice LBX BA
5770 Lovers of Paris (57) aka: Pot Bouille aka: Le donne degli altri Octave Mouret (Gerard Philipe) arrives in Paris, determined to dominate the Belles of the capital. His first conquest is met with rejection. A light comedy of seduction. Romance hopping until our horny hero finds himself with... which one? Dany Carrel, Anouk Aimee, Jean Brochard and more star. In French with English subtitles. BA
5749 Monkey King with 72 Magic (79) aka: Hou wang da zhan tian bing tian jiang Based on a Chinese fable about a monkey/boy, born from a pink rock, who acquires magical powers and abilities, one of them being the trick of cloning himself and shape-shifting into 72 different people or animals. Along with the small group of children around him, he must do battle with some beastly man over some sort of weapon, a 'lucky stick'. Keep it clean now. With characters with names like 'Long Tongue' and 'Sharp Eye' (who has large ping-pong ball eyes) well, the hypnotic randomness of this weirdness blended with nicely choreographed martial arts will have your head spinning. In Mandarin with English subtitles, although they are cropped on the sides since this is a full frame print.
5754 Moonfire (70) Robert W. Morgan (Charles Napier) plays a trucker who is hired to transport what he is told, are 'aircraft parts' to an undisclosed location. His traveling companion on this trip is an 'insurance policy' in the form of a man known only as 'The Farmer' (played by boxing legend Sonny Liston). Impressive rural scenery, and music that matches the genre (like Marty Robbins), and the plot is all over the place with plenty of wacky characters who provide action and good old boy fun. Napier kills one guy with a fork lift. Better than any new Hollywood film, and made for about a dollar and a half. Also with Richard Bull and Richard Egan. Sonny Liston would die mysteriously (heart failure?) at age 38 the same year this was made. Las Vegas.
5725 Night of 100 Stars (82) One of the most awkward of the shows regarding stars, here, just glorifying their own existence. Some will do a skit, most just have a walk on as they have their name announced, they waltz by dressed to the nines smiling like they are very very important. Still, there is a charm, innocence and a certain naiveté to how this would age. But that's okay, I was still on board to see the stars of yesterday. See how many you remember. Okay, can't list them all but the stars are here. It was like... 'Alive!'... 'Dead!' as I watched it. Damn, I'm so morbid.
5726 Night of 100 Stars 2 (85) Charles Bronson, Valerie Bertinelli... shall I go on. I cannot. There are just too many celebrities to mention in this 2nd installment parade of self congratulating narcissistic stars. Awkward, clueless... but not all and I pass no judgment, not really, I am glad this exists. A testament to the times, and more entertaining than watching an Academy Awards rerun from the same year, I can guarantee that. I truly enjoyed it! Am I warped?

5727 Night of 100 Stars 3 (90) Lost you yet? Good. If you enjoy celebrity whoring, this is the show for you. The last gasp of the 'Night of a 100 Stars'. Look at me look at me! I'm a Star! And why not. What else do they have to do? Besides spending their piles of cash. Pia Zadora and Raquel Welch are two out of many that are always fun to see. A good time.
5895 Nightfall (81) aka: Kopfschuß Annie (Barbara Rudnik) works at a theatre. Her everyday life is the opposite of the exciting screen adventures she sees in her day to day. She sleeps with her boyfriend but he provides no true passion or adventure. She can daydream about the movies, but living her own thrills and adventures? She visits Maserati (Gordon Mitchell) in his boat, where they watch porn together on a small color television. Her nocturnal travels get more exhilarating when she adds a gun with a silencer to the mix. Her night games... are they real or imagined? The gun will be put to use. But first she has to bang a guy a different way. In German with English subtitles
5868 Ninja Checkmate (79) aka: The Mystery of Chess Boxing aka: Shuang ma lian huan The ghost-faced killer has returned and is seeking revenge on those five martial arts masters that once opposed him. He enjoys verbally taunting his enemies. Many impressive fight scenes here, frequent and interspersed with a clever stream of clever and humorous training sessions. Well-appointed sets and countryside locations. These guys can really move. BA
5821 Ninja Terminator (86) aka: Silver Fox and Ninja Terminator Cut and splice, makes no sense, great fun! Ninja (Richard Harrison) kicks other Ninja ass, all in the search for the magical 'Golden Ninja' statue. The fights are fantastic, never under estimate the power of Jaguar Wong! How can a ninja film be so bad, and yet so good? Watch this ultimate final ninja power supremacy champion super film and join the ninja empire! You'll never be the same. BA
5768 Ninja Untouchables (88) aka: Untouchable Glory aka: American Force 2: The Untouchable Glory aka: American Eagle The evil KGB General Karpov intends to build a military base in the middle of a small Indonesian village. A rebellion unit rises to thwart his plan, aided by American Special Forces led by Brian O'Riley (played with heroic gusto by English actor Pierre Kirby) and his buddy martial arts friend known as 'White Tiger'. You'll have fun trying to assemble the pieces of cuts and edits. Action packed cut and paste job from Phillip Ko. BA
5896 One Billion for a Blonde (73) aka: Mil millones para una rubia aka: Una mangusta per 3 camaleonti Desiree Charrier (Analia Gade) is a professional jewel thief. She cons an upscale jeweler named Leon (Stephen Boyd) and robs him blind. Suave French actor Jean Sorel is the cop on her trail. Enter a quirky doctor, who also gets involved in the escapades. Characters join forces for the ultimate heist. Fashionable 70's outfits along with a variety of wigs and disguises. International cast that all look to be having a grand time. In Spanish with English subtitles and LBX BA
5753 Queen of the Road (84) aka: La regina della strada A woman (Joanne Samuel) becomes a trucker, and drives only a few miles before she gets all confused on how to drive and stalls out on the side of the road. Aided by a female hitcher, she makes it back on the road. Maybe between the two of them, they can make this roll. It's a man's world, but these mother truckers are up to it (well, maybe not). Even though they find themselves in hot water when the mafia, the bank, and the law are hot on the trail of their 18 wheels. The hitcher (Amanda Muggleton) is an abysmal country singer, but it sure gets the rural folk moving when she hits the stage. This is an Australian film! Plenty of open road. Joanne Samuel will forever be known as the wife of 'Mad Max' in the 1979 original, that gets mowed down by the crazed bikers and makes Max so Mad. BA
5763 Ramblin' Man (79) aka: Concrete Cowboys Pilot episode to the short-lived series starring Tom Selleck (as Will Eubanks) and Jerry Reed (as J.D. Reed) as two drifting Montana saddle tramps who are mistaken for detectives by Morgan Fairchild (as Kate/Carla, dual role) who hires them to find her sister. It's a hillbilly romp with country music and car chases, truck mischief and more. Hot Damn Son! The cast includes Claude Akins, Barbara Mandrell, Ray Stevens, Grace Zabriskie and more. BA
5748 Real Kung Fu of Shaolin (80) aka: Ren Wu Ke Ren Haunted by his father's death, a boy joins a temple of training to learn the skills he needs to hatch his plan of revenge. Mainland China tries a Shaw imitation.
5825 Samurai Spy (65) aka: Ibun Sarutobi Sasuke A political spy tale in a 17th century Japan setting. One of the villains is covered in white, including his hooded head. The hero is troubled by war, and waxes philosophical on the whole business of war and spying. Inventive jazzy music and gorgeous scenery provide an interesting backdrop to the proceedings. Some awesome stealthy ninja action. Soy vs. Spy. Clan vs. Clan. LBX In Japanese with English subtitles.
5715 Scrambled Feet (83) Scrambled Feet was an off Broadway review that was captured here on film. Poking fun at all aspects of the theatre, including writer's block, auditions, critics, back stage flings, dinner theater, infighting, improv and child stars. An especially funny number is 'Theater-Party Ladies', in which Madeline Kahn and the remainder of the cast (three men) impersonate a ladies club attending a matinee. Outrageous!
5874 Seven Deaths by Prescription (75) aka: 7 morts sur ordonnance Based on true events that occurred in the same French city some years apart. Private hospitals are run like businesses where patients are just customers leading to an invoice and profit. Switching back and forth in time, this attempts to show two events, both having occurred due to a powerful-doctor- Mafioso- evil bastard as responsible for the tragedies, along with his incompetent doctor sons (one being a young Gerard Depardieu) who use slander and threats to destroy competition. You'll be shocked when the guy takes a rifle and shoots three children, then his wife, in a sequence of horror and blood. Gory. nudity and more. If you can't stomach watching some cute little kids shot gunned, avoid. LBX and with English subtitles BA
5820 Shaolin Master & the Kid (78) aka: Tie bu jin ying aka: One Man Army aka: Xia gu rou qing chi xi zin Yue Hua is a government law officer who is dispatched to bring to justice his brother's killers, taking his young nephew with him on his bloody mission. Untold assassins are thrown at him, but to no avail... One by one they are done away with in a most militant style. Stars Yueh Hua (Yue Hwa), Man Kong Lung, Pan Yingzi (Pan Sin Tze), Phillip Ko Fei (Kao Fei), Chan Sing (Chen Sing), Weng Hsiao Hu Old school kung fu - A guy gets his head cut off in the first two minutes! Plenty of action and the usual hysterical English dubbing. No title appears on the screen, but film is uncut and starts complete. LBX BA
5751 Shatner Comes Alive (various) Peter Who? All things Shatner here (quality varies) with classic snips and clips, plus hilarious musical performances from the man himself. Plus, as an added bonus! The classic 1961 Boris Karloff 'Thriller' episode 'The Grim Reaper' starring William Shatner. In this episode, you actually see that his over-the-top acting style was there all along.
5824 Sword of the Beast (65) aka: Kedamono no ken A couple poaching gold in the mountains encounters a fugitive samurai, on the run after murdering the counselor of his clan. A group of pissed off killer clansmen are on the samurai's trail. The woman is kidnapped by those who want the gold. Greed makes an appearance, exacerbating the evil in the hearts of men. LBX In Japanese with English subtitles
5789 Tilt (79) aka: Flipper Queen - Ich kann's am besten Tilt (Brooke Shields) is a young pinball wizard. There's got to be a twist. She's only thirteen and she's also a runaway. She doesn't sell her body to survive though (hell, she already did that when she was thirteen the year before, it's old news), no, pinball hustling pays better. When a con man gets a look at her skills... they team up to conquer the world. Or at least a few small towns, arcades, or something. Her new partner is a would be country and western singer. The movie is not dirty, but is certainly politically incorrect throughout. Charles Durning is her arch nemesis known as 'The Whale' who dances when he is engaged in flipper flickin' action. Also with a young Lorenzo Lamas, Ken Marshall, Geoffrey Lewis and more. BA
5871 Too Much Flesh (00) aka: Demasiada carne An Illinois farmer named Lyle, loves his cornfields so much he prances around in them naked. The religious farmer's wife (Rosanna Arquette) and Lyle have sexual problems. He is afraid to make it with his wife because he thinks he will hurt her. 'Too Much Flesh' means 'big penis'. She on the other hand, is frigid. Lyle likes to masturbate. A lot. When Juliette shows up at the farm, she later dances with Lyle to hillbilly music at the local watering hole, and he has sex with her in the cornfield. Happy that it went well, Lyle, goes home to his wife to tell her he is okay for sex, he just got it on with Juliette! Surprisingly, his wife (Arquette) forgives him immediately. Lyle and Juliette are screwing around, It's a small town. People start to talk. When they bring a young man into their sexual escapades..... Later, the rednecks attack Lyle at a hoedown. Lyle is too happy, and gets too much sex, he must pay. LBX and with foreign subtitles but in spoken English language LBX
5902 Treasure of San Gennaro (66) aka: Operazione San Gennaro American thieves (one being Harry Guardino) arrive in Napoli with intentions of stealing the famed title treasure. Once they get the blessing of the local boss, they approach the local talent to help them pull it off. Winds up being farcical heist mixed with a very human element and dark undertones. Thwarted at every turn by the cruel hands of fate. A 'non-secret' secret meeting, an escape from the catacombs, colorful costumes and Senta Berger (who looks like a million bucks here). Nice LBX and English dubbed BA
5798 Vengeance Demon (69) aka: New Underground History of Japanese Violence aka: Fukushűki A martial arts warrior named Shao wanders and rescues those in peril. Naturally this makes Shao many enemies. Mao leads a group of killers who wish to put Shao under for good. Violence is the order of the day in this one. Nudity. LBX and with English subtitles
5694 Where is Parsifal? (84) Tony Curtis is Parsifal, an inventor with a huge house, a butler, and, a bunch of eccentric people living in the house as well. One of the guests makes comments here and there using a closed circuit audio system which is wired throughout the house. Parsifal's son sleeps with what I presume to be the housekeeper. Parsifal is deep in debt, and trying to sell his inventions. Basically a collection of actors doing wild and wacky things. The butler clicks his heels like a Nazi. Parsifal's wife is sleeping with everybody she can get her hands on. Experimental, never released... big background to this, but simply not enough space here. So along with Tony Curtis as the main man, you get Erik Estrada, Donald Pleasence, Orson Welles (no kidding), Peter Lawford, Ron Moody, Anthony Dawson... more. BA
5784 Zoo Radio (90) aka: KLST 94.5 FM All hands on deck to save the radio station! They hire an off-the-wall D.J. to attract new listeners. But is he taking things too far with his offensive antics? Gee, I hope so. They also try innovative techniques such as advertising free programming and all while still hosting station parties, falling in love, battling with their rivals, tampering with voodoo and more. Offbeat and strange from the director of the 'Austin Powers' films. Animal House Meets Porky's? That's how it was described to me. You decide.
MODERATE AND MADE FOR TV FILMS

5697 Bloody Sword of the 99th Virgin, The (59) aka: Kyűjűkyű-honme no kimusume Modern day Japan in the 1950's. Once every decade, the villagers of a village close to the Kitakami River have a ritualistic sacrifice, purifying their ancient sacred sword with the blood of a virgin. But the latest sacrifice, a girl they have kidnapped from Tokyo, may not be a virgin after all. Not only that, her father is a Police Chief. Due to the controversial theme, this film was pulled from circulation in the 1980's, and banned from Japanese television. After all of the sordid stuff I have seen out of Japan, that surprises me. A find. In Japanese with English subtitles. LBX
5677 Cave of the Vampire Bats (71) aka: Bored Hatamoto aka: Hatamoto taikutsu otoko: Nazo no nanairo goten Two young ladies witness the slaying of a young maiden by a mysterious ninja. Luckily for them the Bored Hatamoto is near and he saves them from being the next victims. Hatamoto becomes mixed up in the plot of who is killing the maidens. It involves an unknown ninja clan, and since he is on the hunt, he finds attempts on his life. And what about that creepy and supposedly cursed vampire bat cave? Bearing the crescent scar that is his license to kill, will Hatamoto save future maidens from a similar grisly end? LBX with English subtitles. BA
5834 Curse of the Stone Hand (65) aka: La maldición de la mano de piedra This is a splice and paste Jerry Warren classic. Two Chilean movies from 1945. The first, an adaptation of Robert Louis Stevenson's 'The Suicide Club' in which a young man who is deep in debt, enters a club where he thinks he can gamble his way into good fortune. The second tells the story of two brothers who are tormented by an older sibling. Attempting to hold all of this together, mix in something about a 'stone hand', narrated over parts of the footage. John Carradine shows up in a smattering of scenes, added into the other stuff. Considered a bomb, but a must see for bad movie buffs. BA
5682 Fanfare for a Death Scene (64) This is the movie length pilot for a proposed series to be called 'Stryker'. With a shaky camera start in a weird sanitarium with people frozen in macabre deaths, audiences in 1964 were in for a star-studded treat. The height of the Cold War. Businessman Stryker (Richard Egan) is a detective in his spare time, trying to track down a professor (Burgess Meredith), a top physicist. A Mongolian villain and power player (Telly Savalas) wants the information in the professor's head. Plagued with production problems the director and cinematographer were both fired. This makes it even more interesting for me. The Mongolian angle is unresolved, this was to be a running story with Savalas vs. Egan. Tina Louise, Viveca Lindfors, Edward Asner and more star.
5803 Labyrinth of Death (88) aka: Jiang shi zhuo yao aka: Chess Boxing Matrix The evil vampire king is trapped in a crypt in ancient times (in a cool lengthy horror set-piece opening). 700 years later a bumbling priest releases him, along with his zombie minions. Wire-fu, bizarre special effects and strange make-up (including rubber suits), weird transformations and more. The evil king has white hair and long fangs. Fantasy, horror, comedy, hopping vampires... this one has it all! LBX in Cantonese with English subtitles
5893 Mannequin in Red (58) aka: Mannekäng i rött After one of the models vanishes from a fashion house, Kate Hillman starts her investigation along with Captain John Hillman about. Then a chain of ghastly murders begins... Pre-dates Bava's 'Blood and Black Lace'. A template. A precursor to the future giallo type, although a Swedish film. Maybe owes to Hitchcock a little. Bava took the torch and perfected. Still worth a look and about four minutes longer than the previous listing. LBX with English subtitles. 1 hour and 50 minutes BA
5733 Project U.F.O. (77-78) Join Captain Ryan (Edward Winter) and Sgt. Fritz (Caskey Swaim) as they review and investigate strange phenomena, just about always involving a U.F.O. encounter. Be it a scout master camping with his troop, or the passengers and crew of a cruise ship.... you never know when one will fly down, astound, and cause alarm. Before Scully and Mulder.... 14 disc set, no room to list all of the episodes. Guest stars flooded this series as was usual for 1970's shows. Donna Douglas, Jim Davis, Pamela Franklin, David Hedison, Virginia Gregg and many more. Caskey Swaim was the only actor to appear in all 26 episodes of the original running. Very loosely based on actual case files from the U.S. Air Force's 'Blue Book'. All 14 discs in no specific order $90 postage paid.
5815 Vampire Man (58) aka: The Lady Vampire aka: Onna kyűketsuki Our vampire changes with the full moon, is unaffected by the holy cross, and is visible in mirrors. So much for tradition. But this would be Japan's answer to 'Horror of Dracula', so cultural variations aside, this is pretty good. Along with his murderous midget sidekick, and his undead bride, they manage to deliver a satisfying fang-filled mystery complete with a secret cave crypt, a caped whip-wielding count, who also knows how to use a saber and can hop up stairs backwards, a white-haired hag, a Japanese Tor Johnson, aging, and a swampy pit. LBX in Japanese with English subtitles BA
MONDO FILMS
5758 Agent Vinod (12) Super agent Vinod is a James Bond type, licensed to kill. He has many lives, managing to escape the most impossible jams. He has a good time (usually the best times after he rescues a damsel in distress!) looking impeccably good with a shirt on or off. This resembles an episodic structure, with different adventures in various locations. Sleuthing, action and catchy songs, guns, explosions and glory. Even a John Woo inspired slow motion sequence in a seedy motel. His nemesis, the Colonel, can kill with a smile and manages to stay a step ahead of our titular super spy. Lots of killing, dodging bullets and more. Hindi language- no Subtitles so F.L. only BA
5755 Bride's Waterfall (09) aka: Air Terjun Pengantin From Indonesia. After almost being buried alive in an auto accident, Tiara joins friends to an island retreat. A deserted paradise. But little do they know (at first) that they are not alone. A skull-masked psychopath is there with them. And his goal is to kill them one by one, by spear or by machete (at least for sure the men). And also, since he is insane, to take a bride. If he can catch one that is. None of the girls seem willing to participate. A few practical gore gags as the cast starts to get knocked off. The girls are gorgeous model types. LBX and with English subtitles. BA
5795 Darna vs. the Planet Women (75) aka: Darna & the Planetmen Colorful Science Fiction Filipino Wonder Woman! This time her enemies consist of a nefarious crew of beautiful women from outer space, their leader is solid blue. They have come to take the minds of the scientists, to use this knowledge to create a master race capable of dominating the entire universe. Vilma Santos is the arresting ass-kicking heroine of the film. The movie is cheap and full of unintentional laughs. But I still liked it better than the new DC. Tagalog with English subtitles.
5760 Hantu Jerangkung (58) aka: The Skeleton Ghost Opens with a witch performing a ritual with a skull on a shelf above. It works. The skull is now a horned and fanged talking devil head that laughs. After giving the old witch the terms, it is now a motionless skull again. The witch roams the countryside round the small jungle village. She bites, strangles and kills, getting younger and prettier, carrying the skull, which messages her telepathically. Or is she shape-shifting? I thought I saw blood on her mouth. The men of the village, with no women around, are shaken. Is this retribution from past sins? There is one incredible scene where a midget and a fat man sing some strange song to each other. I have no idea why. Fun? The witch helps a boy, and is given a hut. She puts the skull on the table and performs witchcraft for tools of the trade (you know, witchy stuff). This Malaysian film was maybe influenced by 'The Thing that Couldn't Die' resembling it in some ways although culturally different. F.L. only no subs
5762 Hantu Kubor (58) aka: The Grave-Ghost More horror from Malaysia. Sequel to 'Hantu Jerangkung'. The witch returns for more trouble. So does the skull. She uses a wraith-like guy, to help her cause mischief. Actually it is a guy not just in black face, but in full black body too. He comes and goes as he pleases, terrorizing the locals, and disappearing at will. Will they finish off this old witch this time? F.L.
5776 Kwaheri: Vanishing Africa (64) Expedition into darkest Africa and supposedly 'Forbidden' territory, to hopefully locate the witchdoctor 'Kwaheri', who performs 'illegal' (?) surgeries. Racist at times? Maybe. Loads of real offensive footage with all of your favorite stuff if you have been following the offspring of 'Mondo Cane' and others. Exploitative? Absolutely. This is the type of film that ultimately inspired 'Cannibal Holocaust' less than two decades later. This world is a nightmare. BA
5823 Naked Amazon (55) aka: Feitiço do Amazonas Made entirely in Brazil, a journey into the 'Green Inferno' to see the most dangerous tribes of the most remote regions. Danger awaits around every tree (or bush, or dense jungle), some animal on animal action, a little native nudity, savage dance and more. An early expedition into the realities of other cultures from other countries. Snakes, alligators (one scene they hit mercilessly at helpless young alligators in the mud with the oars of the boat)... it's a very exciting (and politically incorrect) adventure. BA
5764 Turkish Child's Play (96) Evil guy chased into a toy store transfers his soul into a doll. The doll looks like a girl. A young boy ends up with it. Stranger things have happened. The murderous doll kills the babysitter.... Wild over-the-top insanity ensues complete with all of the usual bells and whistles that accompany the Turkish film. Dancing, singing, and a murderous doll. LBX and with English subtitles.
5746 Turkish Mad Max (83) aka: Last Step to Death aka: Ölüme son adim Wow! Okay, don't look for too much Mad Max. But there are some chases, and a truck. This is another bloody action with Cuneyt Arkin. It could just as easily been called 'Turkish Dirty Harry' or 'Turkish Death Wish'. Fights by fist and feet, knives, guns, explosions, violent and bloody killings, gals with short skirts (or tight shorts), A very strong poignant ending, unforgettable. Step up to 'Last Step to Death'. A low-budget Arkin classic! + some cool trailers! With English subtitles.
Y193 Ugly World (74) aka: Last House in Istanbul aka: Çirkin dünya A doctor and his family are the victims of a brutal home invasion in Turkey's answer to 'The Last House on the Left'. They are rich. They have a kid. The sadistic mongrel scum will make this a brutal night of rape and terror! The Italian title for this film was 'The Clockwork Orange Gang'. Check out the most brutal film out of Turkey (at the time). English subtitles. BA
5693 Virgin People (84) Three girls being raised by their father in the jungle live in isolation. They have been taught to believe 'men' are metaphorically and literally 'serpents of temptation'. Oh he is so right! When he dies, the girls are easily taken advantage of by men, proving their training ineffective. The youngest is raped by a creepy guy in the woods. Another of the girls is stalked by a peeper. The youngest seduces a guy, but he doesn't get his pants off. I guess that rape in the woods has woken her womanhood. Look, I didn't make this film, I'm just trying to interpret it. They relocate so they can do the deed. Another of the girls has sex with the man. The girls snare prey to eat, pigs and such. Jealousy will lead to the man in a snare... but is he prey, food, or something else entirely? I did not see the finale coming (at 2 hours and 5 minutes!). Holy Crap! In Tagalog language, with English subtitles and LBX

NASCHY FILMS
5702 Garden of the Frenchman (78) aka: El huerto del Francés Paul Naschy stars and directs. Starts like 'Curse of Frankenstein' with the main character played by Naschy, eating his last meal before he faces the French garrote. We see in flashback then what has brought him to such dire circumstance. He runs an inn/brothel with another guy. In the garden, they bury the 'tricks' as they leave the place, after they rob them. It's a get rich quick scheme. He clubs one guy with a wooden mallet and we see the scalp tear from the head. But he knocks up his hot mistress (Maria Jose Cantudo whose first film was 'Horror from the Tomb'). Understandable. She comes to be with him and his wife, posing as his niece. But when he spurns her, wants her to abort, and she learns his dark secret..... The ending reminded me of 'Inquisition'. Naschy managed to find a way to have himself killed in his films frequently. Now this is indeed an Upgrade, better quality than before... LBX and with English subtitles. BA
5543 Naschy: A Wolf's Smile (08) Paul Naschy will forever be remembered as the King of Spanish Horror. Excellent documentary on his films covering about 16 movies, heavily on the werewolf and horror. Jacinto Molina Alvarez (his real name) wants to talk about his movies. He wants people to know what Waldemar Danisky has meant to him. Paul Naschy was not quite on his death bed yet (he died in 2009 of pancreatic cancer) but he knew it was coming. This clips snips and info profile was a nice send off recognizing his impact on the genre. Naschy films were the opposite of pretension. As honest as a film ever was in depicting horror, gore, boobs and blood. And the locations? Magnificent. In Spanish and with English subtitles.
SERIALS
W48 Galloping Ghost, The (31) Real life football player Red Grange is a football star about to lead his college to a championship. But a gambling ring is determined to make his college fail, and Grange is framed and then expelled. With no options in sight Grange decides to get to the bottom of things by clearing his name and catching the real culprits, using his athletic abilities in 12 rip-roaring chapters. Each episode ends with a villainous laugh by a man who is described as a 'cripple'. Long ago street scenes, old cars, planes, trolleys.... Look for Lon Chaney Jr. in a small part as one of the henchman. Stepin Fetchit also makes an appearance. 12 chapters on 2 discs (No VHS) BA
W55 Whispering Shadow, The (33) Bela Lugosi stars as Professor Anton Strang in this potboiler. Filmed in only eighteen days and loaded with plenty of cliffhangers and unbelievable fight scenes fought with gusto for a change. To spend this much time with Lugosi is always a treat. He's a madman here of course, using television and radio signals to order his henchman around to perform his nefarious deeds. Manages to build some suspense in some of the chapters, despite the flashbacks typical of the serials. Beware of the radio death rays! 12 chapters on 2 discs (No VHS) BA

SOUTH OF THE BORDER AND MEXI MONSTER FLICKS
5672 Allure of the Nymphets, The (75) aka: La Lucha con la pantera Tough times for our three young Catholic schoolgirls living in Mexico City. Ana has emotional issues and is suicidal, and, has sex with her teacher, feels guilty/ashamed and kills herself right in front of him. Jail for him. Mercedes is sexually attracted to her brother, William, and he is bewildered. Subplot has a woman about to be married shot to death by her psycho fiancé on a city bus that two of the girls ride on. It ties in with the message somewhere amidst the black panther in a tree they keep showing. Patricia has fantasies of being raped and sexually abused, feeding her mind with sordid trash of such acts. Her fever dream being chased naked through the woods by a naked man.... In Spanish with English subtitles.
5676 Castle of the Mummies of Guanjuato, The (73) aka: El castillo de las momias de Guanajuato Superzan, Blue Angel and Tinieblas wrestle in the rings of Guanjuato. Meanwhile a mad scientist and his dwarf henchmen raise a horde of living dead so as to kidnap the townspeople. The scientist, who is paralyzed from the waist down, needs to consume their life forces to become immortal. The boys find out and spring into action against the army of the undead, finding their task harder than they thought it would be. Meanwhile, the doctor grows stronger.... Pretty creepy.. midgets and mummies! Finally now in Spanish with English subtitles for the first time. BA
A3 El Asesino Invisible (65) aka: El enmascarado de oro contra el asesino invisible A scientist and his assistant invent a machine that bestows invisibility. They use a rabbit to demonstrate it to a wrestling hero known as "The Golden Mask (for reasons unclear to me- until you see the poster). The scientist is murdered soon afterwards and the machine "disappears." Shortly thereafter, a number of inexplicable robberies & murders are committed by an unseen force; although the villain's identity is all too obvious. Strange musical numbers make it entertaining. Released in America in an English dubbed version with the title ' Neutron Traps the Invisible Killer', but this movie has nothing to do with Neutron! This is the Spanish language version. F.L. BA
5801 Puss 'n Boots (61) aka: El gato con botas aka: Der gestiefelte Kater King Serio must hand over his daughter Dorita to a glutton cave ogre and his evil minions. A pair of boots turns a cat into the title character, who poses as a servant of the Marquis and together the plan is put into place to save the princess from her fate. Weird forest creatures, a man is tied to a pole and whipped, atrocious English dubbing, incredible set design, a cave made of sugar, a chubby old hag named 'Mother Time', a guy in a chicken suit, songs that will kill your brain... Psychotronic Cinema must see for lover's of all that is bad. K. Gordon Murray version. The poor guy was killed by the I.R.S. in real life in 1979. He was only 57. English dubbed version BA
5772 Sota, Cabello y Rey (44) Twin brothers, one a rancher, the other a playwright (both played by Domingo Solar) must contend with a ruthless landowner who threatens to claim the ranch to settle a debt. Music, bullets and romance. In Spanish language only.
5773 Yo mate a Rosita Alvirez (47) aka: I killed Rosita Alvírez Based on the famous ballad, this movie tells the story of Rosa, a young flirt who plays with the emotions of two men, unaware that it can only end in tragedy for her and for them... In Spanish language only. F.L.
WESTERNS

5881 Black Jack (68) aka: Black Jack - Un uomo per 5 vendette Bank robbers betray their leader Jack ('Black Jack' proper, played by Robert Woods) after robbing a bank. They torture and almost kill him. The Indian villain (we find out later) scalps his sister. We see her scalp hanging there like a trophy. Black Jack is on a hunt for revenge. There are some segments of fantastic photography in the desert, some poetic images etc. A violent dark, nihilistic spaghetti. Made even better by this nice LBX upgrade, English dubbed, and 5 minutes longer than last print! BA
5680 Chapaqua's Gold (70) aka: L'oro dei bravados Two rogue's (one Doc Harrison played by George Ardisson and Chapaqua played by Furio Meniconi) hide their stolen gold, blindfolding each other on the way, so it will take the both of them to relocate the loot. Later, after the Civil War ends, it is time to cash in. The treacherous money hungry Moira (Linda Veras) is added into the mix and the double crosses begin. Doc and Chapaqua find getting what they have stolen in the beginning was the easy part.... This is an upgrade in English language and LBX! BA
5699 Dakota Joe (67) aka: Un hombre y un colt Gunman Dakota Joe (played by square-jawed Robert Hundar) rents his revolver to kill. A landowner hires him at the Mexican border to help usurp the land from the peasants. Will the cold-blooded Dakota Joe go from villain to defender when he sees what these bad hombres have in store for the locals in their mad lustful quest for power? Shoot-em-up with riding stunts and plenty of action. Violent punches, kicks and wounds wrapped in the period of the Mexican Revolution. Fernando Sancho plays a bandit leader with a heart of gold. Also with Gloria Milland. Now in Spanish language with English subtitles. LBX BA
5883 Dynamite Jim (66) aka: Dinamite Jim Smuggling gold and double crossing thieves, and in the middle of it all playing all sides, the stunning Margaret (Rosalba Neri) who is out for only herself, and naturally wants the gold. Machine guns, shifting tactical alliances between the good and the bad... Dynamite Jim is lucky with the ladies, and handy with a gun (Luis Davila). Nice LBX Upgrade! BA
5884 For One Thousand Dollars Per Day (66) aka: Per mille dollari al giorno aka: Por mil dólares al día A man begins to train himself to become one of the best shots in the West in order to get rid of a gang of killers in their home town who murdered his parents because they would not give up their land for the railroad. His training is sharpened by an expert shooter in a wheelchair. His vendetta is merciless as he goes on a killing rampage. Meanwhile he rekindles the flames of love with an old girlfriend (Pier Angeli). Nice LBX BA
5696 Four Came to Kill Sartana (69) aka: ..e vennero in quattro per uccidere Sartana! Black robed guy known as 'The Mormon' organizes his henchmen by communicating to them from behind a portrait with the eyes cut out. They do his bidding, a kidnapping and ransom racket, in which he demands large sums. But Sartana has been hired to rescue the victims. In retaliation, 'The Mormon' unleashes four cold-blooded killers to get Sartana, before Sartana ends him for good. Simone Blondell and muscle man Pietro Torrisi also star. LBX BA
5885 Fury of Johnny the Kid (67) aka: Dove si spara di piů Hatfields and the McCoys or Romeo and Juliet? In any event, Johnny (Peter Lee Lawrence) gets angry. Feuding families, and Johnny is in love with Giulietta (Cristina Galbo). The war between the rancher families is bloody with hoodlums, oppressors, nasty bandits, stagecoach attack and more, including (of course) the final showdown as Johnny goes after the family of the woman he loves, and their underlings, who have wiped out his family. Or have they? Nice LBX
5684 God's Executioner (73) aka: The Executioner of God aka: Il giustiziere di Dio A gunman turned priest seeks vengeance on three bandits who have robbed his mission and plunged him into a well, thinking they finished him off. Now the bastards are masquerading as law abiding citizens, they've split up the gold into three places, and disguised as a salesman named Mullgan, the padre manages to find out where all the gold is hidden. His job is made easier by an ally named Goliath, and a scorned saloon girl named Carol (Nuccia Cardinali). One of the rarest pasta plates out there! LBX BA
5704 Great Treasure Hunt, The (72) aka: Monta in sella!! Figlio di... Sam (Stelvio Rosi) finds himself on the end of a rope after committing a robbery. His brother Dean (Mark Damon) gets together with an explosives expert and a poker playing woman named Agnes (Rosalba Neri), to stage a bank robbery during the hanging, to disrupt, and then rescue Sam. Now the four of them set their sights on a new opportunity presented to them from a blind Mexican. The looting of an impregnable fortress, kept by a military dictator. Comedy, tongue in cheek action and plenty of gunplay. The soundtrack sounds more like an American action film. Rosalba Neri and Mark Damon also starred in 'Byleth' the same year and the following year 'The Devil's Wedding Night'. Nice LBX English dubbed BA
5889 I'll Sell My Skin Dearly (68) aka: Vendo cara la pelle Shane's (Mike Marshall) family is murdered, and he is hell-bent for leather to make the culprits pay with their lives. He even buries one villain alive! When he meets a beautiful widow (Michele Giardon) and her young son, his heart softens. He later learns one of the villains has repented his evil deeds and is now a monk. But those old feelings start to creep back into his soul, revenge, killing and all.... What to do what to do.....Now LBX and with English subtitles and 10 minutes longer than the last print (D726) BA
5897 Pancho Villa (72) aka: El desafío de Pancho Villa Pancho Villa (Telly Savalas) leads a raid on a U.S. Army weapons depot located in Columbus, New Mexico after being double-crossed in a weapons sale. A gung-ho Colonel (Chuck Conners) is hell-bent on stopping them. Includes one hell of a train crash. 'Gringos, Come Surrender!' Cast includes Clint Walker and Anne Francis, together again. Alternate 84 minute LBX version. BA
5708 Ride and Kill (64) aka: Cavalca e uccidi Corrupt officials led by a land Baron hire Moody to be their henchman, paying him to kill a farmer in order to seize his property. Then they put the town drunk named 'Brandy' (played by Robert Hundar)into the role of sheriff. Knowing he will fail. But the good people of the city dust him off and clean him up. Brandy has a new lease on life (even finding love), and he means business! He gathers up some help, including a reformed gunman, a pastor, and a hopeful young boy. Then the good people take on a blockade of gunfighters surrounding the little town and the prison. Ride and Kill! With similarities to 'El Dorado'. Now, Uncut and LBX! BA
5709 Sartana is the Shadow of Death (69) aka: Passa Sartana... č l'ombra della tua morte Sartana (Jeff Cameron) is wanted dead or alive. Not good. To be cleared, he makes a deal with the local officials. If he hunts down the dreaded Randal brothers and helps to bring them to justice, the bounty will be removed. Of course other trouble makers are also on the table of elimination. Sartana is soon on the trail of the Randel brothers. Justice is optional. It could go either way. It doesn't matter how he does it, as long as they are stopped. Sartana is the shadow of death! LBX BA
5710 Shoot Joe, and Shoot Again (72) aka: Spara Joe... e cosě sia! Joe Dakota (Richard Harrison) finds himself in the possession of a map which is supposed to lead to a fortune in stolen money. The bandits that committed the robbery that included the map know he has it and proceed to hunt him down. Won't be that easy. Moving Ravioli western with noisy action and hard riding, violent assaults and shootings, exaggerated characters, a relentless and merciless chase..... Uncut with nudity and the whip scene intact! Crack! LBX BA
5875 Twenty Paces to Death (70) aka: Veinte pasos para la muerte aka: Saranda Mixed race man Mestizo (played by the doomed Dean Reed) falls in love with his mentor's daughter, a white Deborah (Patty Shepard) in Appomattax 1865, just after the battle of Palmito Ranch. Considered the final land battle war, triggering a series of surrenders across the South. When those close to Mestizo are murdered, he becomes a lone avenger of justice with his arrows. Subdued but ruthless, without a touch of camp or irony, his vengeance plays out in a scramble of racism, thunder, fury, sadism, mud and blood. Dean Reed was a Marxist who left America and was found dead in a lake near his home in Germany in 1986 at age 47. Patty Shepard is drop dead gorgeous here. Nice LBX and English language BA
5695 Two Gunman (64) aka: I due violenti aka: Texas Ranger Ranger Bob (George Martin) is assigned by his boss to track down Cassidy (Alan Scott), an alleged killer, who used to be his friend. But together they are a formidable force, and teaming up, they fight to take down an evil land lady (Silvia Solar) who is taking away land from working farmers. She's got some gnarly henchman (Frank Brana and Aldo Sambrell among them) who are currently at work ruining a farm run by one Mary Sheridan (Susy Andersen). Excellent early oater now Upgraded. LBX and in English language. BA
5714 Valley of the Dancing Widows (75) aka: Das Tal der tanzenden Witwen Defeated southern soldiers returning home from the Civil War find their town mostly depopulated. Their wives have changed, their children no longer know them, most of the women are widows. The widows are now liberated. They will take or leave a man, it doesn't matter. At first there is a reception with dancing and merriment. But the women have grown feral, hostile, and are ready to defend themselves, by law or gun. Things are going to go bad..... One of the most obscure spaghetti westerns, here in Spanish and with English subtitles.
WIP
5775 Stefania (66) aka: I Stefania She's only eighteen our beauty Stefania (Zoi Laskari) when she finds herself in a depressing Athenian reformatory for women after falling into a life of sexual degradation that has led her there. She meets a young physician and falls in love, and builds personal friendships with some of the girls on the inside (not sexual). But as she plans her bright future, something waits in the open, something she could never anticipate.... Someone has other plans for Stefania.... Dark, moody and grim with a satisfyingly bleak finale. English subtitles.

---
---